Slowly Spiraling into Madness [Spoilers]
Forum Index > PokéFarm > Journals >
Sliver tries to make friends but ultimately doesn't get any because nobody notices them This is where i keep track of stuff. I might post some stories from time to time. Maybe. I dont know yet tbh
CREDITS
Im always open to RP! PM if interested!
Sig by CottonEevee for Glad.Silver's use only * BG is MHA official art.
Wishlist
Melans- lol don't get me these, I swear
Scorbunny Cleffa Zorua Litwick Eevee
Shinies/Albinos
Scorbunny Zorua Litwick Eevee
Art of my characters! Descriptions below
PKMN CHARACTERS
Twila
Description: Shoulder-length blonde hair, blue eyes, wears a rainbow shirt all the time. For full-body, she wears jeans and red sneakers all the time. Her team is Decidueye, Froslass (shiny), Aegislash, Umbreon, Absol, Zoroark
Lillian
Short dark brown hair with red streaks in it, blue eyes, wears a dark grey hoodie with a Pokéball on it. Wears black jeans and black sneakers. Her team is Raboot, Gengar, Vulpix, Obstagoon, Liepard, Crobat.
Yuki
Long black hair, wears bright colors, one ice blue eye, one forest green. She wears black jeans to contrast the bright-colored shirts and wears bright shoes as well. Her team is Alolan Vulpix, Froslass, Glaceon, Weavile, Alolan Sandshrew, Lapras.
NON-PKMN CHARACTERS
(these are more developed because I'm more devoted to them lol)
MHA:
Yuki Miyazaki
Mid-back length black hair and violet eyes, she's about 5'6 in height. She can mostly be seen wearing the UA uniform or casual clothes (Her hero costume is still being worked on, as is her Hero Name. PM me any ideas you have for them please?). Her birthday is October 13th, she is 16 years old. Her quirk is shapeshifting -but not like Toga's- She can shapeshift into any living thing (ie: animals, people, etc) as long as she's seen it before. Her personality type is INFP, and as one, she has a few close friends and usually prefers to keep to herself or her little group of friends during large gatherings. She finds it hard to open up to new people. Yuki is also fairly sensitive and can take comments personally, even if they weren't mean to be. She cares for her friends and often puts their happiness before her own.
Akui Chisaki (If you haven't seen season 4, there are spoilers)
She has auburn hair that goes a little way past her shoulders and gold eyes. She's 5'5 in height and can mostly be seen wearing a specific UA uniform (It's black and red instead of the normal blue and white. The letters are red and the rest of it is black), which is used to show that she is in the villain rehabilitation program.* She can also be seen wearing her training clothes (a black tank-top and a pair of sweatpants) or casual clothes. She doesn't have a hero costume yet. Her birthday is September 18th and she is 17 years old. Akui's quirk is the same as her father, Kai's: Overhaul. She is mute and communicates using sign language. She is very paranoid and easy to frighten. Akui finds it hard to open up to people as well. *The Villain Rehabilitation program is not canon, it's something one of my real-life friends and I made up. It is a program that allows a few young villains to join UA to try to become Heroes. They go on the same trips as regular students but have guards watching their every move.
Setsuko Shimura (no she isn't related to Shigaraki)(but she is a villain)
She has long silver hair and red eyes. She is pretty tall, at 5'11 in height. She is mostly seen in her villain costume, which is a completely black outfit with a long cape and a black crow-like mask obscuring most of her facial features. Her birthday is January 4th and she is 22 years old. Setsuko's quirk is called Siren. She uses sound to override the enemy's brain. The higher frequencies used can cause damage to the enemy's organs/ears/etc. The lower frequencies used can take hold of the enemy's emotions and make them depressed/anxious/etc. Normal frequencies can do stuff such as make people do her will. She is very cold and harsh toward people, usually not speaking unless she absolutely has to do so.
Pokémon I hoard
Zubat/Golbat/Crobat Salandit/Salazzle Cerberus Houndour/Houndoom Chansey Oddish/Gloom/Vileplume Teddiursa Staryu Eevee/Eeveelutions Fomantis/Laurantis Porygon/Porygon2/PorygonZ Cubchoo Rockruff/Lycanroc(Midnight) Zorua/Zoroark Snorunt/Froslass Honedge/Doublade/Aegislash Rowlet/Dartrix/Decidueye Absol Type:Null(Who am I kidding?)
Miscellaneous (I guess)
Summon Items: Victory Medal Origin Sash Any of the Idol Summons Wishingstone White Stone Black Stone Grey Stone Any others really Z-Crystals: Ice Dragon Dark Fire Ghost Gems: Same as Z-Crystals -Except ice Other: Shiny Charm HyperMode Uber Charm Daycare Passes Currency Sinister Boxes
My first shiny!!!



27%
Careful nature
He was hatched during the type race with the help of a Sei day. Other than that, random chance!
Art that people made me :)
CottonEevee
Made by CottonEevee for Glad.Silver's use only. Mimikyu credits by
DarkOverordSkull
Made by CottonEevee for Glad.Silver's use only!
Chibi Runner base credits:
Run Run Run Base
Made by Orchid
AudreyC27
Made by AudreyC27:
Asymdoll13
Credits:
AsymDoll13
Chibi Runner base credits:
Run Run Run Base
HeartlessDemon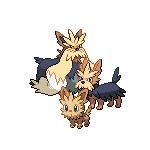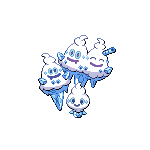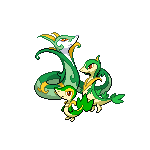 GengartheGr8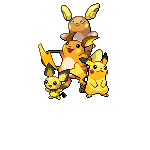 Made by GengarTheGr8

Made by GengarTheGr8 for my birthday!
by GengartheGr8
Applin Sprite permission given by Sei
Astridstar
made by AstridStar
CatEnergetic
Made by
CatEnergetic
Click?
You cant interract with me! Want one? Message KitKatta!
By
KitKatta
Spewpa
Made by
Spewpa
Icedragonboi
ray22
mit.ali
Made by
Toasterama
for Secret Santa gift!
JRHIWJTIDHTJSISHBDISJ SVC IS I just finished watching Sun and Moon and I cant STOP CRYING AGGGHHHHHHH SOMEONE HELP....... IT WAS SO BEAUTIFUL! Did you know that Ash only cried twice in all his journeys? Once when he parted with Brock and Misty, and then when he left Alola. I just....... I cant even....... think right now Like...... 😢😢😢😢😢😢😢😢😢😭😭😭😭😭😭😭😭😭😭 AND DONT GET ME STARTED ON GLADION. DUDE I LOVED HIS CHARACTER ARC FROM BIG JERK (seemingly) TO BIG SOFT BABY EIEHIWHEODNBDKEHDISIWBDIWHDOFBDBEIHWJ ADD OBFVE OB R I'm just.... Gonna leave......
Cannot post: Please log in to post