møchãneedscøffee

's Profile


27%
Docile nature


27%
Calm nature


96%


67%


67%

X-Ray Specs
Forme-Change Item
(

: 0)
A pair of glasses with special lenses that grant the ability to see through thick barriers.
Sells for

500
Click List




27%
Rash nature
Go to Fields
Trainer
møchãneedscøffee



Joined: 14/May/2021
Starter: Vulpix
Rank: B Champion

Gold Normal Gemwish Badge

Silver Fire Gemwish Badge

Platinum Water Gemwish Badge

Silver Electric Gemwish Badge

Silver Grass Gemwish Badge

Silver Ice Gemwish Badge

Silver Fighting Gemwish Badge

Silver Poison Gemwish Badge

Silver Ground Gemwish Badge

Silver Flying Gemwish Badge

Platinum Psychic Gemwish Badge

Silver Bug Gemwish Badge

Silver Rock Gemwish Badge

Silver Ghost Gemwish Badge

Silver Dragon Gemwish Badge

Silver Dark Gemwish Badge

Bronze Steel Gemwish Badge

Gold Fairy Gemwish Badge
i looked at pfnew in the wiki and i'm gonna really miss this version... shop! > [
link
]
About møchãneedscøffee
shop
journal
Click us!

Origin Sash
Summon Item
(

: 0)
A sash that is one of a kind. It is pink in coloration, though it shimmers on occasion. It is said that it has ties to the Legendary Pokémon Mew.
Unsellable


MAX
Rash nature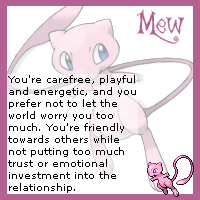 Introduction
Tab 2
Tab 3
Tab 4
[🌺 Hi! You can call me Kara or Mocha! I'm online at least once a day unless I'm extremely busy. I have a lone shop and am in the workings of a new, better one with @HanaMochii , who is a really awesome person. I might not return your clicks either because I'm too tired or I forgot. In that case, I'm sorry. if i randomly gift you a s/a for free keep it! i gave it to u cuz you deserve it and were kind to me or something ]
🌺 chances are if you click more than six interactions i'll mass click you if i have time :) starting my first hunt ever! Level c champion at July 10, 19:07 🌺 gastly hunt for type race! ralts hunt paused ralts hunt: 326 eggs hatched, 0s/0a/0m ; planning to stay with ralts until at least 1000 eggs. Next hunts hopefully eevee and skitty? and maybe if i have time gossifleur.
🌺 girl! desperately wants melan reuniclus! timezone set back 7 hours! click buddy: @ChibiValy ! if you want mass-clicks pm me! my sis is @hestia ! aquarius! 🌺 Cool peeps: @Hestia, @HanaMochii, @ChibiValy, @punkgaoler 🌺 psst! don't tell anyone i said this but... cutie is the family favorite