Thunderjaw

's Profile

Everstone
Special Evolution Item
(

: 0)
A peculiar stone that prevents a Pokémon from evolving when Held.
Sells for

250


27%
Brave nature


74%


74%
Go to Fields
Trainer
Thunderjaw



Joined: 17/Aug/2013
Starter: Chespin
Rank: S Champion

Mythril Normal Gemwish Badge

Wishalloy Fire Gemwish Badge

Wishalloy Water Gemwish Badge

Nintendium Electric Gemwish Badge

Adamantium Grass Gemwish Badge

Adamantium Ice Gemwish Badge

Titanium Fighting Gemwish Badge

Titanium Poison Gemwish Badge

Wishalloy Ground Gemwish Badge

Wishalloy Flying Gemwish Badge

Gold Psychic Gemwish Badge

Adamantium Bug Gemwish Badge

Mythril Rock Gemwish Badge

Mythril Ghost Gemwish Badge

Titanium Dragon Gemwish Badge

Wishalloy Dark Gemwish Badge

Mythril Steel Gemwish Badge

Gold Fairy Gemwish Badge
Oh joppers its a shoppers: [
link
] Too busy trying to keep my own head above water at this point.
About Thunderjaw
Hey Brotater! I'm Thunderjaw, welcome to my profile! This is my lovely Clementine, she loves all clicks!

I collect:

Adamant Orb

Ruby Orb

Terracotta Epee

Lucky Seal
Inspiring quotes of life
:
Look at you, ain't you cute! You want a butt-kicking, little fella? Yes, you do, you do! C'mon... I'm gonna drop-kick you to hurtey town.
People fear what they do not understand
About
Gay potato you can call Alex, Dragon, Drago, Wolfy, Thunder or simple Jaw. 20 Years old, becoming an old potatoe slowly. Finished an animal course, loves to become a comicbook developer or streamer/youtuber more though. YouTube and Twitch can be found in 'Link' section. Very sensitive, can be angry fast/irritated by stupidity, can come over very sarcastic when trying to be nice or mean when only trying to be funny. Very fragile and breakable, be careful with this Dutch vase please. I live for The Walking Dead Stitch is love, Stitch is life The Last of Us rocks Horizon Zero Dawn is epic And I'm tired All The Time
Friends
These knuckleheads on this list are my friends. They are the best, they certainly deserve some clicking!
Trico
Loki
Setsuko
Twilight
Prak
You want to know all of them? Click here, it will take you to them all, and trust me, they're worthy!
Click here for interaction
I add you if I like you. If I don't like you, you won't get added. A friend excist out of more than just a hi. It is all about the bond we have and not on how much we talk to eachother.
Interests
A dragon's addiction can only grow when one is's not in the air. Here are a few good examples of what keeps me floating when college wants to drown me.
Games
The Last of Us, DayZ Standalone, Rocket League, GTA V/GTA San Andreas, Just Cause 3, Far Cry 4/Primal, Horizon: Zero Dawn, Prop Hunt, Pokémon Ranger, Assassin's Creed 3/Black Flag, Infamous Second Son
|
Youtubers/Streamers
BYZE, Eirbornfenix, GoldGlove, Alonzo Lerone, Rose Ellen Dix, ERB, Arrrgh Raccoons, Jam Jar, Silo Entertainment and many many more
|
Series
The Walking Dead, Glee, Fear The Walking Dead, Gravity Falls, Teenage Mutant Ninja Turtles, Riverdale, Video Game High School, Santa Clarita Diet, Alvinnn And The Chipmunks, Stranger Things, Orange Is The New Black, Pretty Little Liars
|
Movies
Lilo and Stitch, How To Train Your Dragon, Pirates of the Carribean, Lemonade Mouth, Jurassic Park, Jurassic World, TMNT 2007, Zootopia, Alvin And The Chipmunks, Moana, Ice Age
|
Artists/Bands
Hayley Kiyoko, Glee Cast, Bring Me The Horizon, Five Finger Death Punch, Imagine Dragons, Nickleback, ERB, Official Game/Movie Soundtracks, Monstercat and many, many more
I am a friendly person, but I hate annoying people. I have such a great memory - Wait, what were we talking about? My bed and I have a secret relationship no one can know about. I am starting to think my phone knows though, which is not good. I am afraid of spiders, clowns and ending up alone. However I love corn, popcorn, my friends and gaming. I always wanted to learn how to play the drums, I never got to it. I also still would love to learn how to play guitar. However, for now, I guess I'll just stick with gaming, as I'm sorta good at those... Yes, I am kidding.
Hunts
Current Hunt
:
Variety Hunts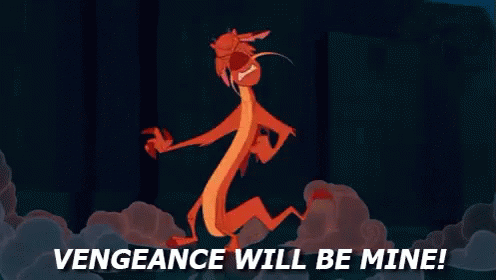 Link
You want to interact with me on Youtube, Twitch or even Instagram? Or would like to trade with me? I got you covered!
PFQ Related
Mature Journal:
Claw Marks of a Dragonov
Journal
:
A Dragon's Diary
Trade Thread:
The Three Musketeers
Not-PFQ Related
Youtube:
DragonRyder
Twitch:
CommandoReptilio
Instagram
:
DragonRyderT
I love new subscribers and followers, they make my day. Comments/improvement tips are always welcome as well!
Credit
Tab tutorial
by Type Null Coded by Trico for Thunderjaw's use only Gifs are from Lilo and Stitch, Mulan and The Walking Dead. Signature and Ninja Squirtles Sprite made by Trico for Thunderjaw only Shop Banner made by Trico Avatar made by Trico
Collecting

120/200