Sand-Shrew

's Profile

<Empty>

<Empty>

<Empty>

<Empty>

<Empty>

<Empty>

Go to Fields
Trainer
Sand-Shrew



Joined: 30/Aug/2016
Starter: Purrloin
Rank: Senior

Bronze Normal Gemwish Badge

Bronze Fire Gemwish Badge

Bronze Water Gemwish Badge


Bronze Grass Gemwish Badge


Bronze Fighting Gemwish Badge


Bronze Ground Gemwish Badge

Bronze Flying Gemwish Badge


Bronze Bug Gemwish Badge


Bronze Ghost Gemwish Badge




Shiny Hunting: Sandshrew 123H/0S/0A/0M Radar: Level 5 ACTIVE! If you're going to click my party, click all 6 eggs.
About Sand-Shrew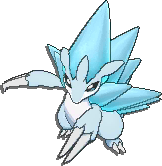 Click my fields, they have a lot of low-level pokemon since I just dump pokemon there when they hatch. I'm rather lazy and don't clickback often. Sorry!
I'd really appreciate it if you dropped as many Sandshrew (Non-alolan) egg into the shelter as you can, I am shiny hunting Sandshrew
My Sand fields double up as Wishforge fields and are priority to click.
My favorite pokemon! Favorite regular: Sandslash Favorite legendary: Giratina Favorite mythical: Genesect Hit my first MCW target on 28/01/17 Never had Pokerus. Officially started hoarding Sandshrew on the 10th May 2017 Started first Shiny Hunt (Sandshrew) on 9th May 2017
My usernames
Furvilla: Tapu_Koko Flight Rising: xWirey Roblox: Star_Raptor12 (or my alt iiLunarclipse) Chickensmoothie: xWireyy
My refferal links
Furvilla:
http://www.furvilla.com/register/56416
Past hunts: Not yet Currently hunting: Sandshrew Next hunt: Chikorita Dream hunts(legendary): Genesect Giratina Tapu Koko Furure hunts: Sandshrew Chikorita Torchic Jangmo-o
Currency so far
Credits: around 600k Gold Poke: around 1500 Zophan Canisters: 0
Summon trading
Have:

(Victory Medal. Summons Victini.)

(Terracotta Épée. Summons Terrakion.) Want:

(Ancient Drive. Summons Genesect)
i need these alola eggs (organised in the batch they came in) oricorio comfey morelull alolan rattata
Salenea for giving me a free Albino Radar

Dusky Peculiar for being a good person
hover over a box for more information