KerryBerry

's Profile

Purple Nectar
Consumable
(

: 0)
A flower nectar obtained from purple flowers. It allows Oricorio to change styles.
Sells for

100



MAX
Quirky nature


27%
Quirky nature


27%
Bashful nature
<Empty>

<Empty>

<Empty>

Go to Fields
Trainer
KerryBerry



Joined: 24/Mar/2020
Starter: Vulpix
Rank: C+ Ace

Bronze Normal Gemwish Badge


Titanium Water Gemwish Badge


Bronze Grass Gemwish Badge

Bronze Ice Gemwish Badge




Bronze Flying Gemwish Badge

Bronze Psychic Gemwish Badge

Bronze Bug Gemwish Badge



Bronze Dragon Gemwish Badge

Bronze Dark Gemwish Badge


Silver Fairy Gemwish Badge
About KerryBerry
death
GIANT MARILL IS WATCHING YOU Tab 1: About me Tab 2: Frens Tab 3: MISSION Tab 4: Find me on... Tab 5: Links
Hilo, my real name is Wenny, but I prefer Kerry, or MarillBerry. Feel free to send me a PM and talk about random stuff! Fun Facts: My artistic skills are poop. I like to eat blackberries. Birthday: August 19 Favorite Pokemon: Marill (Duh)
The best team I have ever been on, the most amazing egg spammers, the most cheerful and enthusiastic group I could hope for. TEAM FAIRY OCTOBER 2020! Sprite by
lesbeowulf
(by Animela)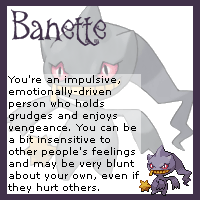 You either DIE, or live long enough to adopt all the Marills in PokéFarm Q.
Find me on... Youtube: KerryBerry or
RatBerries
DeviantArt: MarillBerry Reddit:
KerryBerry
Pokemon Planet: KerryBerry Discord(come talk to me!): KerryBerry#8691
code
* sprite by Game Freak