Icee

's Profile

Pincurchin



27%
Sassy nature
Centiskorch




27%
Sassy nature
Polteageist



27%
Rash nature
Morpeko




27%
Naïve nature
Jevil




27%
Brave nature
Duraludon




27%
Jolly nature
Go to Fields
Trainer
Icee



Joined: 23/Mar/2017
Starter: Rockruff
Rank: B+ Champion

Platinum Normal Gemwish Badge

Silver Fire Gemwish Badge

Gold Water Gemwish Badge

Gold Electric Gemwish Badge

Silver Grass Gemwish Badge

Titanium Ice Gemwish Badge

Gold Fighting Gemwish Badge

Silver Poison Gemwish Badge

Silver Ground Gemwish Badge

Silver Flying Gemwish Badge

Gold Psychic Gemwish Badge

Gold Bug Gemwish Badge

Silver Rock Gemwish Badge

Silver Ghost Gemwish Badge

Bronze Dragon Gemwish Badge

Silver Dark Gemwish Badge

Gold Steel Gemwish Badge

Silver Fairy Gemwish Badge
About Icee
Icee
Student/Gamer/PF Lover
US EST Timezone (-4 Server Time)

Heyo, my name is
Icee
, an adult gamer, student and Pokefarm lover. Press the headings to bring up more content. If you're still reading this I suppose you want to hear about my intrests. Here are some faves you may or may not care about:
Games:
Pokemon(duh!), Mega Man (Classic/BN), Sonic the Hedgehog, Super Smash Bros, Tales of Vesperia, Fire Emblem (Awakening, Fates, Heroes), Persona 5, Undertale
Charas:
Sonic, Mephiles (fave Sonic Hero/Villian), Ken/Ryu, Joker (Smash Mains), Raven (fave ToV char), Panne, Yarne, Ryoma, Shiro, Leo, Siegbert, Hrid, Alfonse, Surtr (fave Awakening, Fates, Heroes charas), Akechi (Fave Persona 5 char and your hate wont bother me! ;)), Sans (always gonna be my fave Undertale chara)
Colors:
Purple, Blue, Black
Subjects:
English and Science
Pokemon Type:
Ice/Electric
Pokemon:
Tapu Koko
Region:
Alola
Pokemon Movie:
Volcanion and the Mechanical Marvel
Hoarding:



Collecting:

RTE for badge
**0pts contributed to Team Normal this month!**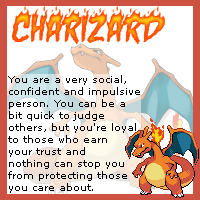 Random Trades or PM?:
I'll accept random trades as long as a clear purpose is shown. Please do not PM me without purpose as I tend to get nervous.
Can I have X Pokemon?:
Unless I specifically said its UFT please don't PM me just asking for a Pokemon. Not only is this frowned upon via the rules but to me, it shows total disrespect for my time I put into getting Pokemon. DON'T DO THIS! On another matter, I don't mind if you ask to DEX a Pokemon. As long as you follow dexing rules, I will accept.
Spar With Me?
Sure. Just make sure to specify if you're a yay or nay for legends. My main sparring Pokemon is a legendary and he shall be used unless you specify otherwise in your dojo request. If I dont carry the battle out immediately, then I'm busy, so be patient.
Can I VIP/Nice! you?:
Please let me know before you VIP, since VIP does let you see when I'm online. Random 'Nice!' is fine! I'll likely 'Nice!' back!
RP IS OFF! I have really reached my breaking point with folks backing out of rps, schedules going wonky, people arguing with me, or flat out abandoning without notice. If you wish to rp, it is closed. If you want to rp please visit my RPNation at Icee. PS: If you are a fan of Smash Brothers or Undertale, head over to fanfiction.net to see my garbage ideas if you want. My UN is Icee The Hedgehog. My fics are currently on haitus until my head is fully clear for writing.
Current Hunt: N/A Past Hunts

0S/3A/0M 575 Hatched (ended)

0S/0A/0M 252H (ended)