6530b

's Profile

Magikarp



27%
Adamant nature
Magikarp



27%
Lonely nature


27%
Quiet nature


27%
Careful nature
Chewtle



27%
Lonely nature


27%
Brave nature
Go to Fields
Trainer
6530b



Joined: 17/Jul/2018
Starter: Shinx
Rank: B Champion

Platinum Normal Gemwish Badge

Gold Fire Gemwish Badge

Silver Water Gemwish Badge

Gold Electric Gemwish Badge

Gold Grass Gemwish Badge

Platinum Ice Gemwish Badge

Silver Fighting Gemwish Badge

Silver Poison Gemwish Badge

Silver Ground Gemwish Badge

Silver Flying Gemwish Badge

Mythril Psychic Gemwish Badge

Gold Bug Gemwish Badge

Gold Rock Gemwish Badge

Silver Ghost Gemwish Badge

Silver Dragon Gemwish Badge

Silver Dark Gemwish Badge

Platinum Steel Gemwish Badge

Platinum Fairy Gemwish Badge
I'm back for now
About 6530b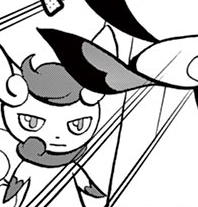 About me
Current hunt
past hunts
Trades
Flag counter
The Royal Family
about
Real about
Call me J/6530b! He/him I love espurr and female meowstic I collect ghost type deltas! Probably in bed right now My timezone is MST (in the US) Slowly working on filling in my dex
secrets
is this too many hides
secrets 2
Um... I think Doug is hot My favourite pizza is plain cheese I unwrap croissants before eating them Vanilla is the best ice cream flavour
ekans ~Paused, chain saved~

6s/0a/0m 1,120h I have horrible hunting luck T_T Saving up for 180 day hypermode for this hunt! 672/2800

1s/0a/0m 187 hatched Goal: 1 female shiny with sweet preference (specific I know, but I'm extra) paused for eevee hunt

0s/0/a/0m 162 hatched goal: fill all of my eevee boxes. cmon eevees!

1/0/0 479 hatched Goal: 1 shiny, 1 albino, 1 delta (if you could delta click me I'd be eternally grateful). Will sell any extras of these :)
You see anything in my fields you want? Ask~ ;) Everything is up for free dex trade except special legendaries/megas. They cost 5k credits/5gp/1 zc to dex Looking for zc! I have boxes. I also dabble in RTEs and breeding pairs~ 2gp an evo, and 5gp for a regular breeding pair, 50gp for exclusives/variants.