The Pokemon Tales Of Pokemon Universe
Forum Index > Pokémon > Pokémon FF >
Keldeo! (Continued):

: *Walking through forest* Hmmm..... where would Meloetta be...

: *Jumps out of bush* You mean THE Meloetta?! She just ran by here a few minutes ago!

: *Looks at Deerling and starts walking on a path* Thanks!

: *Stops walking* Keldeo!

: *Glares at Meloetta* Why would you run off like that?

: *Looks down* Sorry Keldeo... I just wanted to take a walk...

: What?

: Am bored.

: YOUR boring.

: Go away rude wolfy.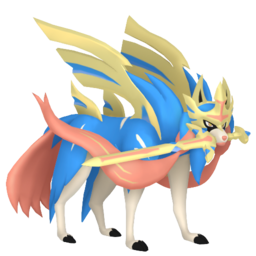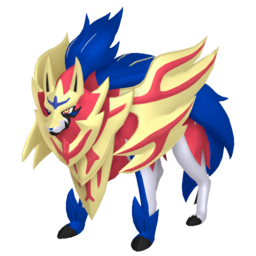 Once upon a time, in a distant land, there were two heros of the battlefield. They went by Zacian, the Fairy King's Sword, and Zamazenta, the Fighting Master's Shield. Those two were Legends, and still live up to this day, deep in slumber, turned to stone. A rusted Sword and a rusted Shield can bring them back into their Crowned forms, but only if they are awakened.

: *Yawns*

: Im bored.

: Alrighty.
My story of what happened after the movie I Choose You ended:

: I CAN EXPLAIN-

: GET OUTTA HERE!

: WHY HAS I NOT BEEN MENTIONED?!

: GUYS-

: THIS IS SO ENTERTAINING!

: EVERYBODY BE QUIET!

: I JUST LEFT FULA CITY AND I WALK INTO THIS- LUGIAAAAAAAA!

: OH NO IM IN TROUBLE!

: MARSHADOW WHY!

: FINE I WONT EXPLAIN! *Uses Soul-Stealing 7-Star Strike on everybody else*
Im feelin' lazy so heres something I say:

: Haha.

: I AM ALSO A POISON-TYPE YOU FOOL.

: ME TOO!


: Nah, you are a Normal-Type in a Costume.

: IM TELLING DAD!
Later...

: SLOW DOWN CHILD.

: BUT DAD!
More Later...

: WHY ARE YOU BOTH SO RUDE TO MY SON!

: DAD STOP, IT WAS ONLY A INSULT! Yeah, only a insult...

: *MUTTER*

: Hi!

: *SCREAMS*
The Legend Of Ryu, A Show Performed By The Students Of Class 1 in the Pokemon School!
(WIP, Told by the class, and there's comments by the students in these things)

: I, Ryu, have vowed to fight for what was right. (Do I though, heehee)

: This is the kingdom of... uh... (Lol I forgot my line) The kingdom of the Night? (Haha thats unscripted) (MORE SOON)
&
Zeke is a male Zekrom, fused with the male Kyurem, Kyu. Reshi is the female Reshiram. In this part, Kyu isn't fused with Zeke at the beginning. Reshirem is Reshi and Kyu fused.
Zeke: Okay, what're we doing? Reshi: I HEARD YOUR PLAN KYU! Kyu: Wut?! Reshi: YOU SAY YOU FUSE WITH ME NOT ZEKE! Zeke: WAIT I GET TO FUSE! YAY! Reshi: NO! *Overdrive Mode activates* Zeke: YES! *Overdrive Mode activates* Kyu: STOP YOU TWO! BAD DRAGONS! Zeke: SHUT IT YOU FROZEN- Reshi: YOU FROZEN BIRD! Kyu: IMA DRAGON NOT A BIRD! Zeke: BUSH! Reshi: YEAH, YOUR A BUSHY BUSH! Kyu: IM NO PLANT! Zeke: NOOOOOOOOOOOOOOOOOOOOOOOOOOOOOOOOO! *Exits Overdrive Mode* Reshi: WUT HAPPENED!? Kyu: *Fusing with Zeke and becoming Zekrem* Reshi: NO! I KNEW IT! DIEEEEEEEEE! Zekrem: HAHAHAAAAAAAAAAA! I HAS DONE IT! *Obviously Kyu now controls Zeke* Reshi: ZEKE! I WILL SAVE YOUUUUUUUUUUUUUU! *Spits Fire at Zekrem* Zekrem: IT TAKES MORE THEN THAT YA LADY! Reshi: YEAAH! LADIES ARE BETTER THEN TEAM ZEKE AND KYU, BOY TEAM! Zekrem: BOOOOOOOOOOOO TEAM RESHI! YOUR A SOLO LADY, RESHI! Reshi: YOUR EVIL! Zekrem: OKAY BYE! *Flys away* Reshi: NO! *Follows into the sky*
Cannot post: Please log in to post