Solo789

's Profile

Lunala




27%
Brave nature
Solgaleo




27%
Timid nature
Rufflet




MAX
Hasty nature
Klefki




27%
Naughty nature
<Empty>

<Empty>

Go to Fields
Trainer
Solo789



Joined: 27/Feb/2021
Starter: Vulpix
Rank: C Champion

Silver Normal Gemwish Badge

Silver Fire Gemwish Badge

Silver Water Gemwish Badge

Gold Electric Gemwish Badge

Silver Grass Gemwish Badge

Bronze Ice Gemwish Badge

Gold Fighting Gemwish Badge

Silver Poison Gemwish Badge

Bronze Ground Gemwish Badge

Silver Flying Gemwish Badge

Silver Psychic Gemwish Badge

Platinum Bug Gemwish Badge

Silver Rock Gemwish Badge

Bronze Ghost Gemwish Badge

Bronze Dragon Gemwish Badge

Silver Dark Gemwish Badge

Gold Steel Gemwish Badge

Silver Fairy Gemwish Badge
What happened to Diversity? Fields S&S I'm Solo, your local hybrid from another dimension. I have a severe Ashitude meaning I'll adopt as much neglected or unwanted pok I can.
About Solo789
Main

Shop In Here

About

Beware my Bow

Other

Fanfictions Here

💙

My Simp

Positive Traits

My Good Side

Negative Traits

Do you really want to know?

Trainer Card
Hello again Human. Feel free to offer a gift. Trade with a message attached if you want to trade for one of my duplicate poks. Yet try to go to my shop first to keep things organized:
The Animalium Shop
I also make Backgrounds and Templates. The links for those are located below.
Hybrid's Artem Shop
A Hybrid's Templates
Oh, and would you mind clicking these
people?
I consider them friends.
Vulpix art by DiaTheCat
I know how to use a bow and sword IRL, so I have an interest in Honedges as well as Shield and Sword Pokémon. I have a scratch account by the name Solo456 (not very active anymore) and am dedicated coder in many programming languages consisting of CSS, JS, blockly, and a bit of html. I'm learning BBCode for the sake of my pfq profile. I've written a study guide for Prodigy Math Game if anyone cares:
Concept Of Magic~ A Study Guide
I simp for a fairy named Gale, a picture of him is right below this if you don't mind. Yeah, he sorta lives in another dimension which is a math game called Prodigy in this dimension.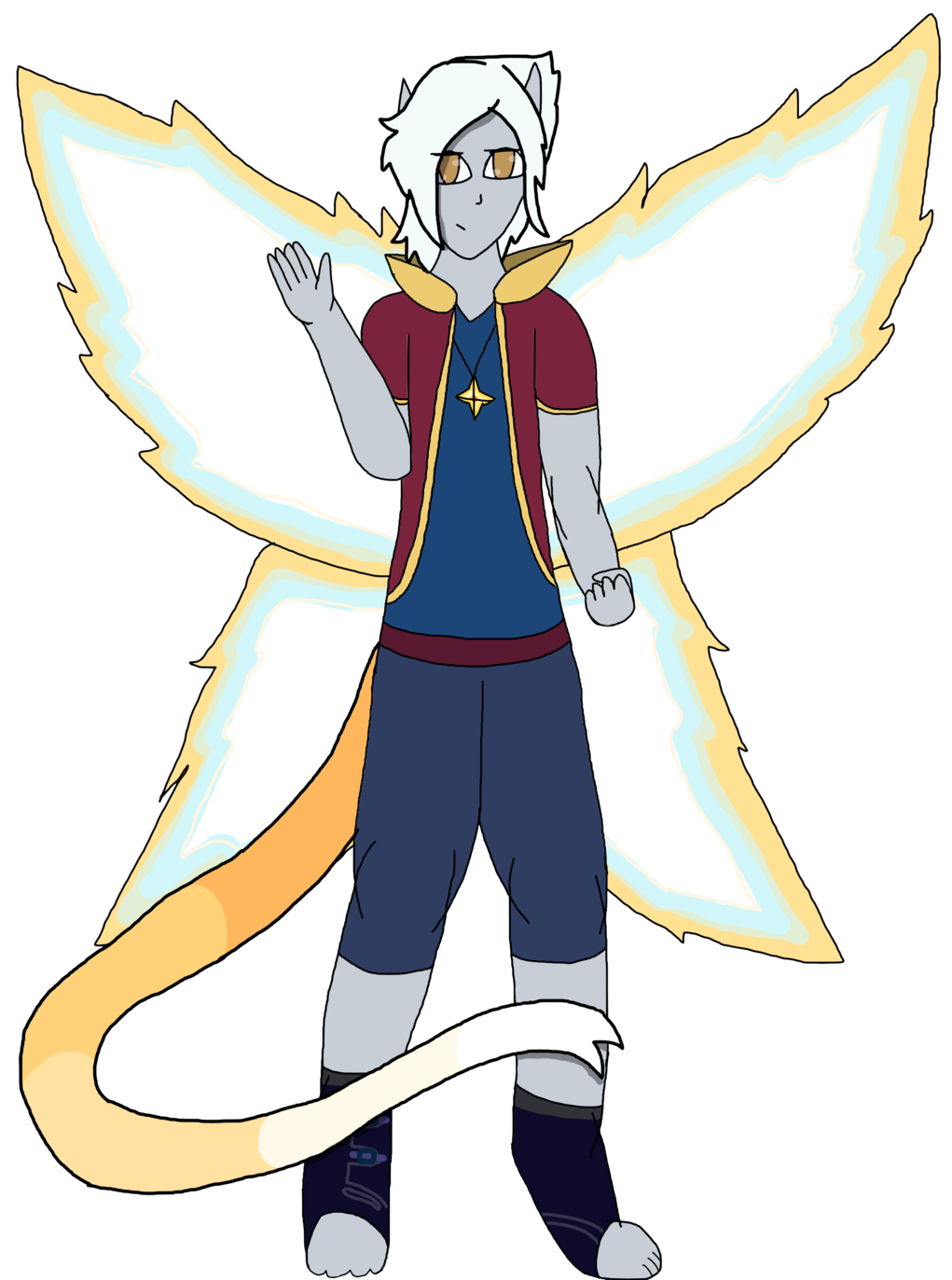 Finally got a trainer card. Type: Psychic Starter: Vulpix Perferred team: Mewtwo, Mew, Zacian, Silvally, Arceus, and Alolan Ninetales
~

Base by conyjams on DA. Edited by HorrorGal13