monca2014

's Profile


4%


38%


65%


65%


81%


35%
Go to Fields
Trainer
monca2014



Joined: 12/Feb/2014
Starter: Fennekin
Rank: SS Champion

Titanium Normal Gemwish Badge

Titanium Fire Gemwish Badge

Platinum Water Gemwish Badge

Gold Electric Gemwish Badge

Gold Grass Gemwish Badge

Gold Ice Gemwish Badge

Platinum Fighting Gemwish Badge

Gold Poison Gemwish Badge

Titanium Ground Gemwish Badge

Platinum Flying Gemwish Badge

Gold Psychic Gemwish Badge

Platinum Bug Gemwish Badge

Platinum Rock Gemwish Badge

Gold Ghost Gemwish Badge

Gold Dragon Gemwish Badge

Titanium Dark Gemwish Badge

Platinum Steel Gemwish Badge

Gold Fairy Gemwish Badge
About monca2014
"A ghost who wants to be a comrade or a great friend."
welcome

links

sprites

summons i'm collecting

divulgation
Welcome
Hello there. You can call me Monica or Monca. Yeah I go accept a friend request. And you can send a PM to me. I make the amoung of clicks I receive. I'm -3 hours from server time. ----------------------------------------------------- Crediting about the Mimikyu and Diamond images can be found on
my journal
280/2000
59/300
146,736/20,700,000

Sprites
All Sprites made to me


Collected Summons
Here I go put the summons I need and are LF to make shiny legendary hunt I want for me.






Divulgation
Here I go put others shops, journals, user page and art shops. I want to put. If anyone want to me to put here (shop, journal or user page) just ask.
Aust's Shiny Shop
Haru's Wittle Shoppe
Leacky's Wonderful Shop
Mouse's Shop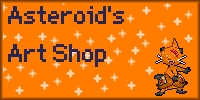 Banner made by Bugmilk