juniorpaws

's Profile


37%


37%


37%


36%


36%


36%
Go to Fields
Trainer
juniorpaws



Joined: 04/Feb/2018
Starter: Rockruff
Rank: B Champion

Platinum Normal Gemwish Badge

Nickel Fire Gemwish Badge

Silver Water Gemwish Badge

Zinc Electric Gemwish Badge

Nickel Grass Gemwish Badge

Zinc Ice Gemwish Badge

Nickel Fighting Gemwish Badge

Bronze Poison Gemwish Badge

Nickel Ground Gemwish Badge

Nickel Flying Gemwish Badge

Gold Psychic Gemwish Badge

Nickel Bug Gemwish Badge

Gold Rock Gemwish Badge

Nickel Ghost Gemwish Badge

Nickel Dragon Gemwish Badge

Nickel Dark Gemwish Badge

Zinc Steel Gemwish Badge

Zinc Fairy Gemwish Badge
About juniorpaws
ABOUT
FAVES
ART
HUNTS
SOCIALS
HELLO!
im here if you need someone to talk to!
hope you're havin an awesome day!! i hope you get that special pokemon ya want soon, best of luck out there!!!!
JUNIOR + 19 Y/O + MALE
hello everyone!! i go by a
few things!
junior, basil, or eddie work great!
im 19
(april 17th!)
, and
im a guy!
(he/him!)
my
bigger interests
Ensemble Stars, Homestuck, Danganronpa, Halloween, and Psychology!
are things i really enjoy talking about, feel free to message me about them if you like em too! i have other interests as well, i know quite a few things! im very friendly, and im always willing to chat! just no short messages/
small talk!
aka, "hi" or "hru"
i do really love meeting new people and discussing anything!! so seriously, if you want a new buddy, im your guy!! you aint gotta be nervous around me! the one thing is ill be a bit hesitant if you're
significant
im 19! so i'd say 17 and below. this doesnt apply to trades, art, etc!
younger than me! these are some pokemon i see myself as!!! like i see em nd go "oh, thats me!" i think it lets you know the kind guy i am!!! if i had a nature, it'd probably be jolly or docile!!!









anyhow, check out my girlfriend!! i love her more than anythin' in the world!!! <33

and of course, my friends!!!





MY FAVORITE POKÉMON OF ALL TIME!!!
i really enjoy




!! X) i have a lot of em i
LIKE,
but these ones are super duper special!! my favorite natures are
bashful, jolly, timid, lonely, docile, and gentle!
X)















MY FAVORITE LEGENDS!!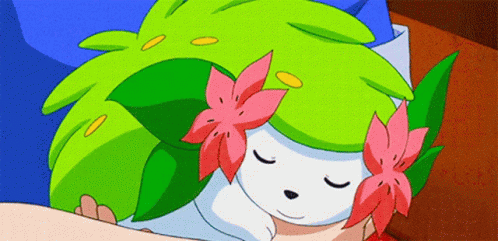 here's some of my work! X)
i have my art shop linked in my trainer card if you're interested in gettin somethin made!
ME ND THE SQUAD!!!! B)
(slightly cropped for spoils!)
MY POKESONA, ROBBIE!
he's a galarian ponyta + phantump + mimikyu!
CURRENT!
𖦹3s/4a/0m/432h𖦹




SAVED:
𖦹1s/4a/0m/397h𖦹




𖦹12s/12a/1m/1026h𖦹




𖦹3s/2a/0m/230h!𖦹



𖦹14s/4a/0m/1212h!𖦹




𖦹9s/2a/0m/598h!𖦹




UP NEXT:
these are not in a specific order, but ones id
REALLY
love to do!!




PAST:
𖦹19s/0a/0m/8k+h𖦹
(ugh...)