Illusion52

's Profile

Heliolisk




27%
Mild nature



27%
Modest nature
Mr. Rime




27%
Rash nature
Weedle




27%
Lax nature


27%
Serious nature


27%
Rash nature
Go to Fields
Trainer
Illusion52



Joined: 18/Feb/2017
Starter: Rowlet
Rank: E Ace

Silver Normal Gemwish Badge

Bronze Fire Gemwish Badge

Bronze Water Gemwish Badge

Bronze Electric Gemwish Badge

Bronze Grass Gemwish Badge

Bronze Ice Gemwish Badge

Bronze Fighting Gemwish Badge

Silver Poison Gemwish Badge

Bronze Ground Gemwish Badge

Bronze Flying Gemwish Badge

Bronze Psychic Gemwish Badge

Silver Bug Gemwish Badge

Bronze Rock Gemwish Badge

Bronze Ghost Gemwish Badge

Bronze Dragon Gemwish Badge

Bronze Dark Gemwish Badge

Bronze Steel Gemwish Badge

Bronze Fairy Gemwish Badge
Eevee is love Eevee is life
About Illusion52
---
133 INKY EEVEE The Ink Pokémon
---
HT 1' 0" WT 14.3 lbs.
---
It like to paint with its tail. When agitated it will splash the paint in the foes eyes. It's typing is unknown but it has been seen using Dark, Ghost, Rock, and Poison type moves. When scared it turns into stone. It was last seen painting in Tin Tower and playing with Entei, Raikou, and Suicune. Does it have some kind of relation to the legendary beasts? The most that is known is that it can sense their location
Unknown but it visits Tin Tower very often even if its in another region
Sprites made by PupperCakes at Pupper's Art and Free Sprites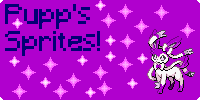 It was raised by the legendary beasts.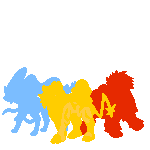 Recent infomation has revealed that it posesses the ability fuse with the beasts gaining a new undiscovered form.

Vaporune: Water/Ice

Joltkou: Electric/Dark

Flartei: Fire/Ground
Info
Area
Sprite
Parents
Other