WildSeaDrift

's Profile

Reveal Glass
Forme-Change Item
(

: 0)
A looking glass that reveals the truth. It's a mysterious glass that returns a Pokémon to its original shape.
Unsellable


MAX
Docile nature
Go to Fields
Trainer
WildSeaDrift



Joined: 06/Nov/2019
Starter: Totodile
Rank: A+ Champion

Titanium Normal Gemwish Badge

Platinum Fire Gemwish Badge

Wishalloy Water Gemwish Badge

Wishalloy Electric Gemwish Badge

Platinum Grass Gemwish Badge

Platinum Ice Gemwish Badge

Silver Fighting Gemwish Badge

Platinum Poison Gemwish Badge

Silver Ground Gemwish Badge

Platinum Flying Gemwish Badge

Gold Psychic Gemwish Badge

Platinum Bug Gemwish Badge

Silver Rock Gemwish Badge

Gold Ghost Gemwish Badge

Gold Dragon Gemwish Badge

Platinum Dark Gemwish Badge

Silver Steel Gemwish Badge

Gold Fairy Gemwish Badge
About WildSeaDrift
Main
Clicks
♥S/O♥
Goals
!ART!
Austin | Him/He/His | 36 | Married Hey. Welcome to my profile. Name's Austin. I'm into Pokémon, and My Hero Academia. I was dared to make my Avatar female by my Husband/Boyfriend Tate (LilDevilFeline). My Fields are S&S for the most part, and I will do random mass clicks, and I'll gladly accept them back. Thanks for visiting my profile.
Please check art tab for credits!
I usually give random mass clicks. Click backs aren't needed, but very appreciated! My fields are mostly stacked but not sorted. I don't really care if you click for the specific berry my Pokémon like. You can use any berry for all of them, just to make things easier to click!
LilDevilFeline
is my everything and the love of my life♥ I will always be there for you whenever you need me♥ No words could ever describe how much I love and respect you ♥
✔ Hatch First Melan 9/6/2020 💙Totodile💙 ✔ First Birthday Riley 2/17/2020 ✔ Get a Shiny Zeraora 10/11/2020 ✔ Get an Albino Zeraora 10/10/20
Check out my Art Shop!
Pic by Cryst
!
-- --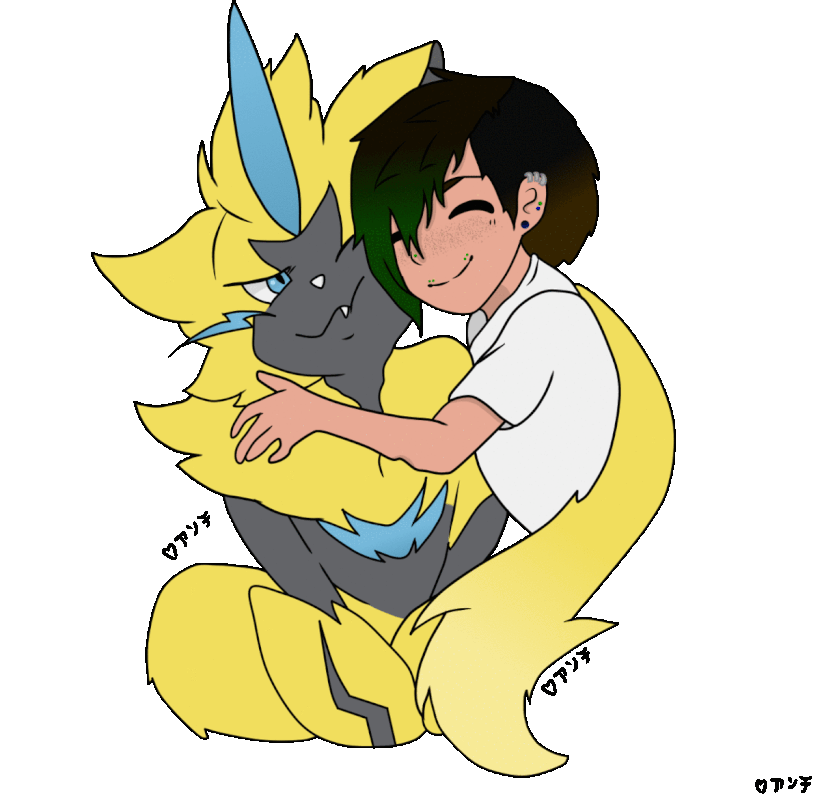 -- --