Vulpix88

's Profile


55%


51%


38%


39%


39%


38%
Go to Fields
Trainer
Vulpix88



Joined: 17/Nov/2018
Starter: Vulpix
Rank: E+ Elite

Bronze Normal Gemwish Badge

Bronze Fire Gemwish Badge

Bronze Water Gemwish Badge

Bronze Electric Gemwish Badge

Bronze Grass Gemwish Badge





Bronze Flying Gemwish Badge


Bronze Bug Gemwish Badge


Bronze Ghost Gemwish Badge




Bronze Fairy Gemwish Badge
Looking for a Stardust to help with the Easter event. I'm open to all random PMS too!
About Vulpix88
PM ME ABOUT THE ABOVE PLEASE CONSIDER|
Im Vulpix88, and i'm a weeb for the unova and kalos pokemon anime!
My free sprite shop!
Do you prefer spars to sprites? Check out my Gym!
https://pokefarm.com/forum/thread/203530/Plain-Stars-Gym
NEED THE BLUE BOI
Yea my RP Me and a friends joint shop
https://pokefarm.com/forum/thread/212052/Silky-s-pokeblock-shop-for-all-your-pokemon-s-needs/post/4482501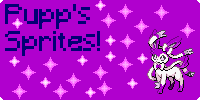 All made by LexyB20

But this one by Devil0356
My goregous oc Frelia

Nade by Puppercakes