TwistedPrincess

's Profile


5%


5%


5%


6%


6%


6%
Go to Fields
Trainer
TwistedPrincess



Joined: 07/Jan/2019
Starter: Purrloin
Rank: Superior

Bronze Normal Gemwish Badge

Bronze Fire Gemwish Badge

Silver Water Gemwish Badge

Bronze Electric Gemwish Badge


Bronze Ice Gemwish Badge


Bronze Poison Gemwish Badge


Bronze Flying Gemwish Badge

Bronze Psychic Gemwish Badge

Bronze Bug Gemwish Badge


Bronze Ghost Gemwish Badge


Bronze Dark Gemwish Badge


Bronze Fairy Gemwish Badge
•• Favorite Pokémon •• ———————————— Banette, Raichu, Gardevoir, Dragonair, Absol, & Minccino
About TwistedPrincess
"You have to trust your own heart first. It knows your madness better then anyone."
ABOUT ME
POKESONA
POKE TRADE SHOP
OTHER ACCOUNTS
• She/They | Gothic | Pagan | Gamer •
Greetings mortals! You've arrived at the lair of the dark one. You may call me Twist, Grim, or Nox! I am a not so normal, nerdy, Goth chick that loves doing nerdy gothic things. This includes but is not limited to Art, Gaming, writing, Reading, & Surfing the web. I am also an avid lover of the dark and unnatural. I am keen to the oddities of this world and things other people may find "strange" or "creepy." I also enjoy dark humor. Be warned you may be triggered. I take no responsibility.
My Pokesona is a mix between a Chandelure and an Absol. I find hybrids so interesting and imaginative I just had to make one.
NAME:
Amos
SPECIES:
Absol/Chandelure Hybrid
TYPE:
Ghost & Dark
NATURE:
Coy & Curious
GENDER:
Male
LIKES:
Sweets, Candles, & Goth Aesthetics
DISLIKES:
Bitter Food, Humidity, & Rain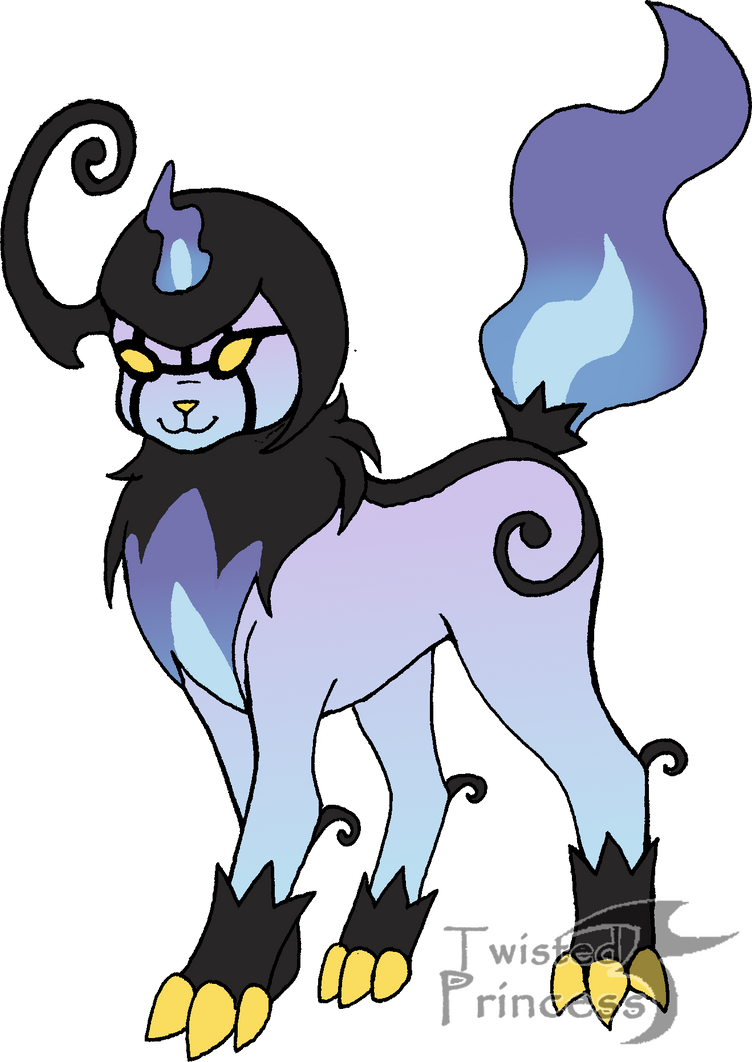 You can find the Pokemon for trade the folder linked below.
Pokemon For Trade
WHAT I AM LOOKING FOR:
Ghost Pokemon (Mostly)
Dark Pokemon (Secondary)
Specials & Exclusive types. (Secondary)
Dragon Pokemon (Will Concider)
Artwork (Must be digital)
RULES TO FOLLOW:
NOT first come first serve.
Message me with your offer.
Wait for me to okay the trade.
Do not complain if I deny you please.
Will trade multiples.
Find me on other sites! Appearantly I was told DeviantART and Toyhouse are "Explicit" sites and can't be linked. (Which is dumb and I have seen others linked) So here is my email address. So shoot me an email if you're interested in either of those sites. midnytewolff69@gmail.com NOTE that if you are under 15 of age you can not get an account much less an email on any of those sites so I'm sorry but yoh will have to grow up a bit first before you get any usernames.
code
* official TCG art * border made by Esme