Teh Ducktor

's Profile

Metal Coat
Evolution Item
(

: 0)
A metal casing - one size fits all!
Sells for

1,750


27%
Mild nature

Rowap Berry
Special Berry
(

: 0)
In the days of old, people worked the top-shaped pieces of this Berry free and used them as toys.
Flavour: Sour/spicy
Colour: Purple
Firmness: Very Soft
Growth time: 96 hours
Sells for

40


27%
Docile nature
Go to Fields
Trainer
Teh Ducktor



Joined: 03/Feb/2018
Starter: Litten
Rank: D Ace

Platinum Normal Gemwish Badge

Silver Fire Gemwish Badge

Silver Water Gemwish Badge

Silver Electric Gemwish Badge

Silver Grass Gemwish Badge

Bronze Ice Gemwish Badge

Bronze Fighting Gemwish Badge

Bronze Poison Gemwish Badge

Bronze Ground Gemwish Badge

Platinum Flying Gemwish Badge

Silver Psychic Gemwish Badge

Bronze Bug Gemwish Badge

Bronze Rock Gemwish Badge

Bronze Ghost Gemwish Badge

Bronze Dragon Gemwish Badge

Silver Dark Gemwish Badge

Bronze Steel Gemwish Badge

Bronze Fairy Gemwish Badge
A baguette with a croissant at the end would be like a hockey stick.
About Teh Ducktor
They're called The Ducktor, They come from the duck pond, They have a box called the TARDUS that is bigger on the inside and can travel anywhere in time and space.
Recent Stuff
About Me
The Cult of Spiro
Links
Shinies
The TARDUS
Other Stuff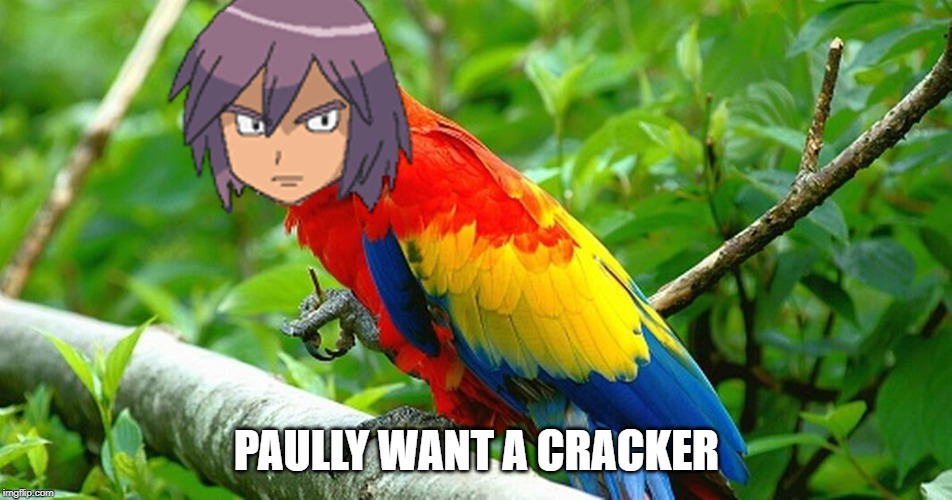 via Imgflip Meme Generator
#GalarianHarley
Wheeeee
Will be online on and off, kind of busy... Clickie the egg?
~The World is Breathing Here~
Cacnea Bait for Upcoming Cacnea Hunt!
Cacnea Dragon :}
-
Hello there peeps, I'm a mad mouse flying around space in a box with a screwdriver. I probably will be wearing a fez most of the time -- Fezzes are cool -- and I WILL reply to random PMs, I like the color blue, and I like watching bad movies -- Sharknado -- and I am a friend of Kleewz, the writer of
The Alapca Times
. Oh yeah, I do accept spars too. I have to go now, my TARDUS is going haywire, I shouldn't have poured all of that coffee on the consule, -- I don't like coffee-- and actually flying, oh well.
These are the mains of the Cult of Spiro:
Splash
Joe
Sylvia
Inazuma
Yessica Haircat
Sally GoGreene
Hadrian
Cleo
Pokefarm
Journal O Doomy
Murky Murkrows and Tiny Taillows [Joint Shop]
Splash's Battlegrounds [Battle Thread]
Splash's Splashy Adventures In Spiroclan [Comic Strip]
Other Games
Transformice [Forum]
Eggcave
Dragcave
Shinies:













Albinos:




PFQ:


Baits
Inkay (Shiny)
Taillow (Shiny)
My shiny bait is probably gonna scare away the taillows.
The TARDUS is a Time-Mouse's version of a TARDIS, very different. It's my way of traveling through time and space (Definitely not space and time) with all of my Pokemon (Yes, they all fit inside)... It's bigger on the inside. Yeah, by the way, TARDUS stands for Totally And Radically Driving Un- Seriously. Or something like that. Fun Fact (Brought to you by Rory the Roman): TARDUS is a Latin adjective that means slow.
Journal-O-Doomy
My Requirtment Code For Dragon Mania Legends
017a0f
Nyan Tardis
Discord: The Bubbly Hath #6664
My Website
Ummm
code
* art by me