Summerstrider

's Profile

Arcanine




27%
Lax nature
Basculegion




27%
Naughty nature
<Empty>

<Empty>

<Empty>

<Empty>

Go to Fields
Trainer
Summerstrider



Joined: 21/Jun/2021
Starter: Shinx
Rank: A+ Champion

Nintendium Normal Gemwish Badge

Gold Fire Gemwish Badge

Silver Water Gemwish Badge

Silver Electric Gemwish Badge

Nintendium Grass Gemwish Badge

Silver Ice Gemwish Badge

Bronze Fighting Gemwish Badge

Bronze Poison Gemwish Badge

Bronze Ground Gemwish Badge

Silver Flying Gemwish Badge

Silver Psychic Gemwish Badge

Silver Bug Gemwish Badge

Bronze Rock Gemwish Badge

Bronze Ghost Gemwish Badge

Bronze Dragon Gemwish Badge

Bronze Dark Gemwish Badge

Bronze Steel Gemwish Badge

Bronze Fairy Gemwish Badge
About Summerstrider
Summer
Pronouns:
She/Her
Species:
Purrloin
Type:


Nature:
Quiet/Gentle
Main
Goals
Hunt
Friends
Links
stuff
Credit
Hello! I'm Summer! Please call me Summer, Strider, or Summerstrider! Feel free to PM me, just as long as you label them. I also accept spars! If you need help with trade evolutions, send me a labeled trade with the pokemon. I collect any kind of Purrloin-regulars, deltas, shinies and albinos! But not melans. Those are too expensive. If you have any of the items that I'm looking for, PM me. I'm not always buying, though, since I save my currency.
To-do list: Get every delta type of Purrloin(Needed: Normal, Fire, Water, Grass, Ground, Rock) Fill up collection of Halloween Purrloins Get full Vivillon collection(Needed: Tundra, Elegant, Archipelago) Get full Flabebe collection(Needed: Red, Light Blue, Dark Pink) Get full Pasovan collection(Needed: Racer, Derby, Pegasus, Order) Get full Furfrou collection(Needed: Diamond, Star, Matron, Dandy, Pharoah, Kabuki, La Reine) Get full Maravol collection(Needed: Aggro, Clone, Crystal, Dream, Flutter, Mimic, Moon, Pester, Petal, Quick, Robinsoni, Sarahae, Sparklemuffin, Spirit, Vibrant) Get full Arceus collection(Have all plates, need 8 more Arceus) Get 22 full fields of Eevees Get full Unown collection
Current hunt
:

On hold
:

(Sticked)
Future hunts
: Check my
journal
Past hunts
:

10h/1s/0a/0m

213h/0s/5a/0m
Friends! Mostly in alphabetical order. If I missed you, feel free to scream at me. If you want your poke changed, let me know via pms!








Vivillon: Garden Maravol: Robinsoni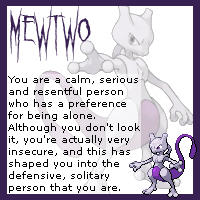 code credit:
★
image credit: made by @LilypadLife