Seejey

's Profile

Trainer

Seejey



Joined: 16/Jun/2021
Starter: Snivy
Rank: S Champion

Mythril Normal Gemwish Badge

Mythril Fire Gemwish Badge

Mythril Water Gemwish Badge

Gold Electric Gemwish Badge

Platinum Grass Gemwish Badge

Platinum Ice Gemwish Badge

Gold Fighting Gemwish Badge

Platinum Poison Gemwish Badge

Platinum Ground Gemwish Badge

Mythril Flying Gemwish Badge

Platinum Psychic Gemwish Badge

Mythril Bug Gemwish Badge

Platinum Rock Gemwish Badge

Gold Ghost Gemwish Badge

Gold Dragon Gemwish Badge

Gold Dark Gemwish Badge

Platinum Steel Gemwish Badge

Platinum Fairy Gemwish Badge
⚣ | he/him | adult | autistic | 🇧🇷 Thanks for helping me raise my 'mon! 🙏 ±5k 'mon (MCW✅/NUFT) 4 U 2 🖱 Spar me! 🥊 [
link
] Buying! 💸 [tab 2👇]
About Seejey
Some details, links and thoughts...
TAB 1
TAB 2
TAB 3
TAB 4
TAB 5
TAB 6
TAB 7
Thank you for any interactions! Even more if done in a private tab for a Delta Point! ⚜️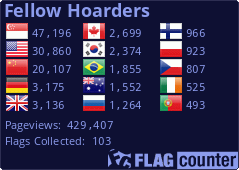 Buying high IV'd (140+) of these: Partner Starters (
) Prehistoric Fossils (
) Legendaries Mythicals Custom Sprites And rare gender starters with any IVs
👉
♾
👈 I'm neurodivergent. I'm not less nor more. I'm just atypical
Proud to be Brazilian! That doesn't mean I agree with opinions that became popular here recently and much less that I miss the government that revolted us so much and caused all of this.
I'm gay. There's not much about it. Just a boy that likes boys.
Of course what's happening in Ukraine is horrible, but things ain't simple. Putin lies about Nazism there, but it is still a very prejudicious nation. Think of how black people trying to run from there were treated before liking blue and yellow hearts somewhere. It could be a dog whistle.
code
* banner made by Esme * TCG art