Professor Liz

's Profile

Beedrill




27%
Adamant nature
Raticate




27%
Timid nature
Hakamo-o




27%
Bold nature

Nugget
Treasure
(

: 0)
A nugget of pure gold. Can be sold at a high price.
Sells for

5,000
Majesty




27%
Hasty nature
Unown



27%
Mild nature
Cissza




MAX
Careful nature
Go to Fields
Trainer
Professor Liz



Joined: 28/Nov/2016
Starter: Torchic
Rank: C Ace

Gold Normal Gemwish Badge

Silver Fire Gemwish Badge

Gold Water Gemwish Badge

Silver Electric Gemwish Badge

Silver Grass Gemwish Badge

Silver Ice Gemwish Badge

Bronze Fighting Gemwish Badge

Silver Poison Gemwish Badge

Bronze Ground Gemwish Badge

Silver Flying Gemwish Badge

Silver Psychic Gemwish Badge

Silver Bug Gemwish Badge

Silver Rock Gemwish Badge

Silver Ghost Gemwish Badge

Silver Dragon Gemwish Badge

Gold Dark Gemwish Badge

Bronze Steel Gemwish Badge

Silver Fairy Gemwish Badge
S48 - M0 - A11 (ノ◕ヮ◕)ノ*:・゚✧ Working on Silver Ground Badge *casually sips tea*
About Professor Liz
My name is Professor Liz, but you can just call me Liz! Here you will find some useless information about me, and you can read as much as you please! Make yourself at home, but don't get too comfortable. Mismagius is my favorite Pokemon of all time, if you have any spare, please send them over! It will be much appreciated. Where You Can Find Me: Drawception: Funny Person Wattpad: Liz-Universe
I
My Journal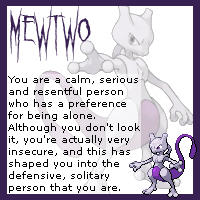 II
III
~Some Random Facts~ Favorite Colors: Red, Indigo, Grey Favorite Foods: Fried Rice, Carrots, Dark Chocolate, Garlic Bread, and Honeydew. Favorite Beverages: Root Beer, Seltzer Water, and Cranberry Juice. Favorite Books: Harry Potter, A Series of Unfortunate Events, Miss Peregrine's Home for Peculiar Children, I am Princess X, The Fault in Our Stars, To Kill a Mockingbird, and A Wrinkle in Time. Favorite TV Shows: Steven Universe, The Twilight Zone, Gumball, Gravity Falls, Adventure Time, Teen Titans, and Adam Ruins Everything. Favorite YouTubers: Jacksfilms, Markiplier, BrizzyVoices, Tessa Netting, Domics, TheJwittz, Vsauce (1, 2, & 3) and Sangled.
IV
Please message me if you are interested in anything that you see. I will only trade you a shiny, albino, or melanistic if I personally know you. Sorry for any inconvenience. I also have a few Megas, some shiny. None of those Pokemon will ever be Up For Trade, they are mine. I can see you judging me, stop it. Any other Pokemon are probably not trade-worthy, but still feel free to PM me if you see anything you like. These are my trading rules: 1. PM me if you see something you want 2. We'll discuss if I want to trade it or not 3. If I do, I'll see if you have what I want 4. If all goes well, we both walk away with what we wanted Simple, huh? But if you're a big, fat, jerk there's about twenty additional steps.
V
Professor Liz
♀️
Born Elizabeth (Liz) W. on January 2nd, at 2:28 in the afternoon. I am an Ambivert, Straight, and around 5'6-5'7
-
Nerd
Steven Universe, Teen Titans, Gumball, Star Wars, Gravity Falls, Harry Potter, Pokemon, Adventure Time, and The Twilight Zone
-
U.S.A.
I currently live in New Jersey.
Bands/Artists
Arctic Monkeys, Cake, Radiohead, The Beatles, Cage the Elephant, alt-J,The Strokes, and Rebecca Sugar.
My Favorite Pokemon
Mismagius, Misdreavus,The Eeveelutions, Zangoose, Spiritomb, Swadloon, Bisharp, and Dragonair
Esme *
insp
* official Purity Ring art