Prince Turtle

's Profile

Masquerain




27%
Quirky nature



27%
Hasty nature



27%
Hasty nature



27%
Naïve nature



27%
Rash nature



27%
Sassy nature
Go to Fields
Trainer
Prince Turtle



Joined: 19/Dec/2016
Starter: Rockruff
Rank: D Champion

Platinum Normal Gemwish Badge

Mythril Fire Gemwish Badge

Silver Water Gemwish Badge

Silver Electric Gemwish Badge

Silver Grass Gemwish Badge

Silver Ice Gemwish Badge

Bronze Fighting Gemwish Badge

Silver Poison Gemwish Badge

Silver Ground Gemwish Badge

Silver Flying Gemwish Badge

Silver Psychic Gemwish Badge

Gold Bug Gemwish Badge

Platinum Rock Gemwish Badge

Bronze Ghost Gemwish Badge

Bronze Dragon Gemwish Badge

Mythril Dark Gemwish Badge

Bronze Steel Gemwish Badge

Platinum Fairy Gemwish Badge
"no homo, but your lips touching mine changed my life." time to hatch some surskittles 280h/2s/1a
About Prince Turtle
please don't pm me.
about
policies
links
collecting
badges
you can call me Turtle. i'm just your average
ordinary everyday superhero
awkward gay 17 year old, who has no idea what he's doing 99% of the time.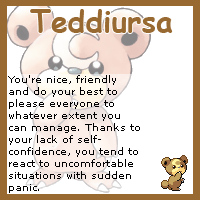 i return both party and
mass clicks.
if your fields are s&s i can be counted on to return 1:1 or better. can't make any promises for unsorted fields.
don't pm me about
trades.
if i have things uft i'll probably make a thread or say something on my trainer card. please label trades because i'm super forgetful.
spar requests are accepted. please send spar requests.
please don't pm me.
accepting any unwanted:







both forms
buying ice feathers for 200 gp:

× 15 / 200