NyanLoki

's Profile


18%


92%


83%


26%


28%


28%
Go to Fields
Trainer
NyanLoki



Joined: 07/Mar/2015
Starter: Pichu
Rank: D Champion

Silver Normal Gemwish Badge

Titanium Fire Gemwish Badge

Platinum Water Gemwish Badge

Platinum Electric Gemwish Badge

Titanium Grass Gemwish Badge

Bronze Ice Gemwish Badge

Bronze Fighting Gemwish Badge

Platinum Poison Gemwish Badge

Silver Ground Gemwish Badge

Silver Flying Gemwish Badge

Silver Psychic Gemwish Badge

Silver Bug Gemwish Badge

Bronze Rock Gemwish Badge

Silver Ghost Gemwish Badge

Bronze Dragon Gemwish Badge

Gold Dark Gemwish Badge

Gold Steel Gemwish Badge

Bronze Fairy Gemwish Badge
Shiny Starter Race. Chikorita pls Squirtles: 5s/3a/296h Chikorita 2s/3a/260h
About NyanLoki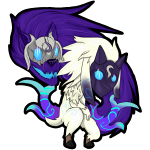 Welcome to
Nyan Loki's
Profile!
Good Boys.




Shiny Starter Race Rules: 1. Hatch 3 shinies and 3 albinos for every starter up to gen 8 2. You must hatch 1 gen at a time and it must be in order. You cannot proceed to the next gen until you finish all 3 starters. 3. For each gen you must go in the order of grass, fire, water. 4. The goal is to have a live shiny/albino dex for each starter. Will pause for type races
Looking for:
More Raichunite Thunderstones Ice Feathers
End Conditions
This is my custom trainer card created from
Pokecharms
. This is my dream team and the friend code is my real, authentic friend code (just add SW at the beginning because Switch code is different from 3DS), but please pm me before adding me so I know who you are
I am an officer for IUPUI's Gamer's Hall Community. We offer a plethera of games including League of Legends, Smash, Mario Party, card games, Deception, as well as many other esports and games. If you know of any high schools with a League of Legends team that would be interested in joining a regionwide tournament against other highschools for scholarship money feel free to send me a message!
My summoner name is the same as my farm name, Nyan Loki. Be sure you have the space it's essential. I main support, Kindred is still one of my favorite champions, but Nami is my go to support pick.. If you want to play send me your messages!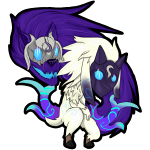 Thx to
Sealitre
for making this piece for me <3
I play Smash, too! I main Yoshi and King K. Rool.
Official Smash Art
Pokemon in high quantity: Bulbasaurs You can find pokemon I'm willing to trade in the Wonder Trade Valley in my fields. Send me a message and we can arrange a trade.



I do writing sometimes. This is my
Wattpad
page where I put them. Haven't written in a while, but who knows I may start again eventually.
My friend leads a cult of Magikarp worshipers. I myself am not a part of it, but if you accept Magikarp as your lord and savior, feel free to click him below. If you are a supporter of any other cults, you can talk to him and he can advertise you on his page... I personally believe a Raichu cult is in order.. hm...

A special thanks to Bunneeh who's code I borrowed and an extra special thanks to BananaLizard, the genius behind this design. Also a super special thanks to Sealitre for drawing the Chibi Kindred design for me. Also a shoutout to Masahiro Sakurai and his Smash developers for the official art of Yoshi for Smash Ultimate. The purple skin was an awesome addition.
hover over a box for more information