MochaFox

's Profile



27%
Jolly nature
Go to Fields
Trainer
MochaFox



Joined: 22/Feb/2014
Starter: Fennekin
Rank: A+ Arceus

Balance Master Gemwish Badge

Wishalloy Fire Gemwish Badge

Wishalloy Water Gemwish Badge

Wishalloy Electric Gemwish Badge

Wishalloy Grass Gemwish Badge

Adamantium Ice Gemwish Badge

Adamantium Fighting Gemwish Badge

Nintendium Poison Gemwish Badge

Adamantium Ground Gemwish Badge

Wishalloy Flying Gemwish Badge

Mythril Psychic Gemwish Badge

Wishalloy Bug Gemwish Badge

Nintendium Rock Gemwish Badge

Wishalloy Ghost Gemwish Badge

Wishalloy Dragon Gemwish Badge

Wishalloy Dark Gemwish Badge

Wishalloy Steel Gemwish Badge

Mythril Fairy Gemwish Badge
Taking slots for Melan Ralts - [
link
] Poggers c:
About MochaFox
MochaFox
Caffeinated Vulpix
Female ( She/They )
|
October 11th
|
30 Years Old
|
Bisexual
|
Artist
|
Married since 2015
|
Mother of a 3.5 Year Old
|
Corgi Lover and Owner
|
Teal Gremlin
I am 4 hours behind server time.

x 425
Currently ranked 52nd
||
Created by LycanKai
---
Currently Hunting: Ralts Taking Melan orders for 1200 ZC or equivalent each. PM me~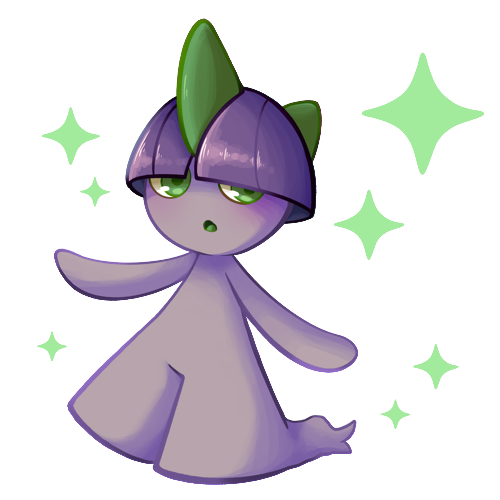 14

| 0

| 9

| 765

0 of 13 currently hatched

.。:。✱*。.:。*✧.:。✰。:.✧*。:.。*✱。:。. Future Hunts:

|

|

|

|

Howdy! I'm Mocha. I'm 30 years old and living in New Jersey. I'm happily married, with a cute little toddler, and a dumb-doggo Corgi. They're the best. I'm a huge sucker for Pokemon. I've played since the release day of Pokemon Yellow, and spent countless hours on it and all future games since. Send help. My favorite Gen is 5, while 4 is my least favorite. Though I do not find Gen 4 terrible, it just didn't appeal to me like other generations. I'm also a Freelance-Artist. Meaning that art is my full-time job. I enjoy video games of all sorts, medical shows such as "Pop Goes the Vet" and "The Incredible Dr. Pol"; Crime shows such as "Law and Order" and "I Survived a Crime"; and comedies such as "Futurama" and "Roseanne". I'm also a fan of a ton of Anime shows. To be honest I have a lot of shows that I enjoy. I watch too much Youtube / Twitch for my own good. I blame Markiplier and SmallAnt. I adore foxes, coffee, galaxies, corgis, music, and am a sucker for blue-teal. I can be online from anywhere between 7am EST to 10pm EST. Sometimes it might be spotty due to real life and my son. ❤ I'm not the most social person, but you will see my popping around the forums and in the Discord periodically. Feel free to send me a PM if you need to know anything or want to chat.
❤️ Since 6/24/04 ❤️

⭐Other Neat People ⭐ I'm thinking of a way to make this look more tidy. Don't mind me
Q: May I draw fanart of Mocha? A: Of course! Just be sure to credit the character to me and show me the fanart! Reference Name: Mocha Species: Vulpix Type: Fire Height: 2ft 0in Weight: ~19.5lbs Ability: Flash Fire Moveset: Extrasensory, Flamethrower, Hex, Charm - Average height, but a bit petite compared to a normal Vulpix - Loves ribbons and shiny things. - Usually needs assistance if her bows need fixing - Polite, playful, considerate, and helpful. - Is considering evolving one day. For now she is very content the way she is - Loves her chocolate flavored caffeinated drinks. Has the titles "Coffee Loving Fox" and "Caffeinated Vulpix" - Loves hanging out at the daycare, taking care of the eggs. Her warm body is helpful!
Avatar - Credit to the wonderful Res0nare. Character is my Sona, Mocha Avatar in my about me is created by the lovely user Avacyn! Adorable little Mocha cursor created by the lovely Cele! Background for About Me, and for my Exp Bar, is from here. All sprites under the "MochaFox" in the top box are created by me. Mocha's Market button created by me. sprite is an edited official sprite of Vulpix Background in Mocha's Market Button from here Little RedBubble logo belongs to RedBubble. I only resized it. Font used in my About Me is named "Andika Basic" and can be found here Images in Tabs are from the Official Pokemon Games - with the Mocha Sprite being an edited Vulpix by me. The Melan Star was created by me. original code by Esme | Heavily modified by MochaFox
TAB 5 CONTENT