Milkåmel

's Profile

Electric Gem
Gem
(

: 0)
A gem with an essence of electricity.
Sells for

10


27%
Naughty nature

Electric Gem
Gem
(

: 0)
A gem with an essence of electricity.
Sells for

10


MAX
Impish nature


27%
Lonely nature

Leaf Stone
Evolution Stone
(

: 0)
A green stone with a fossilised leaf inside of it.
Sells for

1,250


27%
Mild nature


27%
Adamant nature


27%
Brave nature
Go to Fields
Trainer
Milkåmel



Joined: 31/May/2017
Starter: Popplio
Rank: SSS Arceus

Platinum Normal Gemwish Badge

Gold Fire Gemwish Badge

Gold Water Gemwish Badge

Gold Electric Gemwish Badge

Gold Grass Gemwish Badge

Gold Ice Gemwish Badge

Gold Fighting Gemwish Badge

Gold Poison Gemwish Badge

Gold Ground Gemwish Badge

Gold Flying Gemwish Badge

Gold Psychic Gemwish Badge

Gold Bug Gemwish Badge

Gold Rock Gemwish Badge

Gold Ghost Gemwish Badge

Gold Dragon Gemwish Badge

Gold Dark Gemwish Badge

Gold Steel Gemwish Badge

Gold Fairy Gemwish Badge
yo, angelo
About Milkåmel
You'll bring peace to our world gone insane Restoring your freedom to make you whole What good is power?; you're out of control
-- MILKAMEL -- Holder of the Cursed (images)
yo!! i'm milkamel but any nickname is fine. milk, caramel, milka, weird person that drinks milk separate from the cereal, absolute disgrace, the possibilities are endless!! i really like mega man for some reason memes are the fuel i need to socialize if kirby inhaled me his only power would be blessing the rains down in africa my future career will be eating plastic while playing wii tennis
--MILKAMEL-- Holder of the Cursed (Images) STATS Level: 2512 Role: Outlaw (Current Name: Texas Red) Health: 560 Calcium: MAX (Upgraded +600) Attacks: High Pitch Scream (70 DMG) Disturbing Meme Barrage (90 DMG) Cursed (Image) Spell (80 DMG) Equipped: Tube Jacket (DEF: 40+, WARM: 20+) Glasses (ACC 10+) Default Pants Cat Slippers (WARM: 5+, STYLE 5+) Heavy Backpack (SPE -10, ATK 20+)
moi journal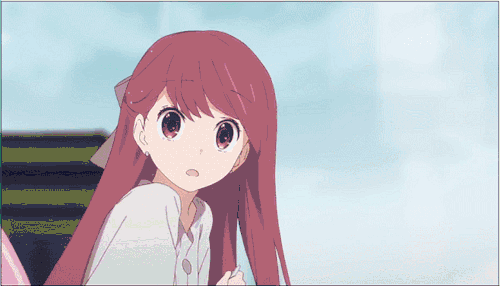 gif from shelter - porter robinson and madeon music video
" Even if those memories make me sad, I've got to go forward, believing in the future. Even when I realize my loneliness, and am about to lose all hope, those memories make me stronger. "
gif from mega man powered up
" Professor! My flame of justice will restore what's right! "
"At the conclusion of this experiment, the subject will be able to defy gravity itself!"
-Gravity Man (Super Smash Bros Ultimate)
"You're feeling brave, but only because you haven't lost anything yet."
-Desmond Sycamore (Professor Layton and the Azran Legacy)
"Men that are trapped by the chains of 'Maybe' ...can never reach their dreams!"
-Godot (The Stolen Turnabout [Ace Attorney: Trials and Tribulations])
Icon is from the official Pokemon TCG art. Lyrics from The Megas - Gamma Unchained Code made by Esme (code is linked on the bottom.) **Credits for GIFS tab for those who can't read it** Top - Shelter - Porter Robinson & Madeon (Official Music Video) Bottom - Mega Man Powered Up Gif on first page (???) from JJBA anime
code
* official TCG art