Milkåmel

's Profile

Electric Gem
Gem
(

: 0)
A gem with an essence of electricity.
Sells for

10


27%
Naughty nature

Electric Gem
Gem
(

: 0)
A gem with an essence of electricity.
Sells for

10


27%
Impish nature
<Empty>

<Empty>

<Empty>

<Empty>

Go to Fields
Trainer
Milkåmel



Joined: 31/May/2017
Starter: Popplio
Rank: B+ Champion

Gold Normal Gemwish Badge

Gold Fire Gemwish Badge

Gold Water Gemwish Badge

Gold Electric Gemwish Badge

Gold Grass Gemwish Badge

Gold Ice Gemwish Badge

Gold Fighting Gemwish Badge

Gold Poison Gemwish Badge

Gold Ground Gemwish Badge

Gold Flying Gemwish Badge

Gold Psychic Gemwish Badge

Gold Bug Gemwish Badge

Gold Rock Gemwish Badge

Gold Ghost Gemwish Badge

Gold Dragon Gemwish Badge

Gold Dark Gemwish Badge

Gold Steel Gemwish Badge

Gold Fairy Gemwish Badge
♫Keep you burning. Run through this cluster of decay, freedom, and violence. No boy no cry. Sorrow is not despair, but rather a manifest of tomorrow.♫
About Milkåmel
i've been walking alone now for a long long time i don't wanna hang out, now with the friends who just aren't mine
-- MILKAMEL -- Holder of the Cursed (images)
"At the conclusion of this experiment, the subject will be able to defy gravity itself!"
-Gravity Man (Super Smash Bros Ultimate) yo!! i'm milkamel but call me todd or chocolatemilk i really like mega man for some reason memes are the fuel i need to socialize AC POCKET CAMP ID: 3733 7634 992 (Gravity) if kirby inhaled me his only power would be blessing the rains down in africa my future career will be eating plastic while playing wii tennis
Collecting

× 127 / 500
--MILKAMEL-- Holder of the Cursed (Images) STATS Level: 58 Role: Outlaw (Current Name: Texas Red) Health: 560 Calcium: MAX Attacks: High Pitch Scream (70 DMG) Disturbing Meme Barrage (90 DMG) Cursed (Image) Spell (80 DMG) Equipped: Tube Jacket (DEF: 40+, WARM: 20+) Glasses (ACC 10+) Default Pants Cat Slippers (WARM: 5+, STYLE 5+) Heavy Backpack (SPE -10, ATK 20+)
moi journal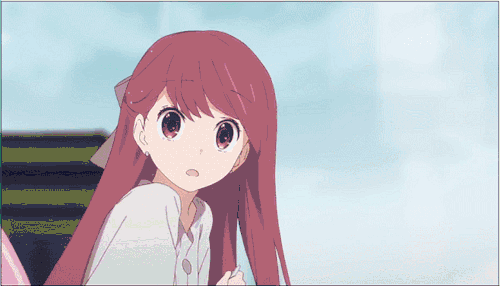 gif from shelter - porter robinson and madeon music video
" Even if those memories make me sad, I've got to go forward, believing in the future. Even when I realize my loneliness, and am about to lose all hope, those memories make me stronger. "
gif from mega man powered up
" Professor! My flame of justice will restore what's right! "
Icon is from the official Pokemon TCG art. Lyrics from REM - All the right friends Code made by Esme (code is linked on the bottom.) **Credits for GIFS tab for those who can't read it** Top - Shelter - Porter Robinson & Madeon (Official Music Video) Bottom - Mega Man Powered Up
code
* official TCG art