Matamoja

's Profile

Trainer

Matamoja



Joined: 07/Mar/2019
Starter: Vulpix
Rank: B+ Champion

Nintendium Normal Gemwish Badge

Nintendium Fire Gemwish Badge

Wishalloy Water Gemwish Badge

Titanium Electric Gemwish Badge

Wishalloy Grass Gemwish Badge

Platinum Ice Gemwish Badge

Platinum Fighting Gemwish Badge

Nintendium Poison Gemwish Badge

Platinum Ground Gemwish Badge

Titanium Flying Gemwish Badge

Mythril Psychic Gemwish Badge

Platinum Bug Gemwish Badge

Platinum Rock Gemwish Badge

Platinum Ghost Gemwish Badge

Titanium Dragon Gemwish Badge

Titanium Dark Gemwish Badge

Platinum Steel Gemwish Badge

Mythril Fairy Gemwish Badge
About Matamoja
Woooo, new hunt!
Click on one of the tabs if you are curious.
I have a
shop
and an
Animated Bait shop!
About me
Name: Mata is my nickname Gender: Female MBTI: INTP-A Feel free to send PMs, but if the only thing written is 'hello' then it will be ignored. Pokemon shuffle friend code: X3KBNE3T Sprite in profile picture, first tab, and hunt tab made by me.
Quotes
Quote of the month 'A witty saying proves nothing.' — Voltaire
Buying
If you're selling any of these things, send me a pm or just send a trade.
Random
I found this random quiz.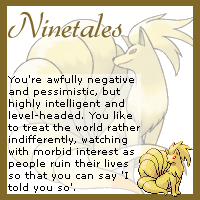 If you are curious
Hunt
Current hunt: Lapras
Advertizing
Stats
code
* Official TCG art used