Luna08

's Profile

Mothim




27%
Gentle nature
Finneon



27%
Adamant nature
Plusle



27%
Lonely nature
Poliwrath




27%
Sassy nature
Granbull



27%
Brave nature
Gurdurr



27%
Modest nature
Go to Fields
Trainer
Luna08



Joined: 07/Feb/2014
Starter: Fennekin
Rank: Ace

Silver Normal Gemwish Badge

Silver Fire Gemwish Badge

Gold Water Gemwish Badge

Bronze Electric Gemwish Badge

Silver Grass Gemwish Badge

Bronze Ice Gemwish Badge

Bronze Fighting Gemwish Badge

Silver Poison Gemwish Badge

Silver Ground Gemwish Badge

Silver Flying Gemwish Badge

Silver Psychic Gemwish Badge

Gold Bug Gemwish Badge

Silver Rock Gemwish Badge

Bronze Ghost Gemwish Badge

Bronze Dragon Gemwish Badge

Bronze Dark Gemwish Badge

Bronze Steel Gemwish Badge

Bronze Fairy Gemwish Badge
Pokemon free to good home. Free fields are labeled. Just set up the trade. Please click my wishforge pokemon!
About Luna08
TEAM 5D's I don't do one clicks. I do have a full party, I would like for all of my party to be clicked on. You one click me, you get nothing from me.
About me
I'm 27 and have loved anime since salior moon and the old sonic the hedgehog.I'm from the united states.I cosplay and have since 2012, I go kami-com every year since 2012.I have type 1 diabetes and autism.I go to church every sunday and the first wensday of every month.I have a cat named tig, a dog named throttle. Carbine passed away april 17th 2013. Toshiro passed away october 23rd 2013. Carbine and Toshiro are mice.
RP
I love to rp. If you love to rp too pm me. I have done many rps. The rps i have done are wolf, dragon, freelance, naruto, pokemon, bleach, sonic the hedgehog. I had a list of what I did but I can't find it, sadly. I would love to do a soul eater rp.
Sayings
94% of people think that wolves are vicious, evil animals. Copy and paste this into your mini log if you're one of the 6% who love wolves and think they are shy and amazing creatures. I believe in GOD and ain't scared to admit it. If you aren't either post this. GOD'S NOT DEAD! ❑ Single ❑ Taken ❑ Dating a non-existent character ✔ Married to a non-existent character with many playthings on the side. more to come
????


Luna's
PokePet
Howl the level 56 Arcanine!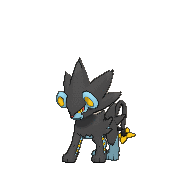 Where to find me
Favorite pokemon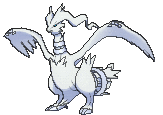 Moving pokemon











Team Valor!