KatieKomics

's Profile

Charmeleon



27%
Calm nature
Sandygast




27%
Quirky nature
Gastly




27%
Hardy nature


100%
Ponyta



27%
Sassy nature


100%
Go to Fields
Trainer
KatieKomics



Joined: 15/Jul/2020
Starter: Totodile
Rank: B+ Champion

Wishalloy Normal Gemwish Badge

Mythril Fire Gemwish Badge

Adamantium Water Gemwish Badge

Adamantium Electric Gemwish Badge

Adamantium Grass Gemwish Badge

Titanium Ice Gemwish Badge

Wishalloy Fighting Gemwish Badge

Adamantium Poison Gemwish Badge

Titanium Ground Gemwish Badge

Mythril Flying Gemwish Badge

Adamantium Psychic Gemwish Badge

Mythril Bug Gemwish Badge

Mythril Rock Gemwish Badge

Mythril Ghost Gemwish Badge

Mythril Dragon Gemwish Badge

Mythril Dark Gemwish Badge

Titanium Steel Gemwish Badge

Mythril Fairy Gemwish Badge
Do Not Separate Them [
link
] 🎶 You ask me what I want from life I said "To make a lot of money and feel dead inside"🎶
About KatieKomics
PKMN
Values
Art
Interests
Selling?
Hi, I'm Katie! I'm 20 years old (she/her) and I love to draw and write. I love Danganronpa and YTTD (My current hyperfixations), and I wrote my own fangan on AO3. I'm a woman who loves women. I just think they're neat! Straighn't. I recently started a
journal
.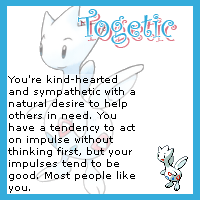 I love ghost types and Banette is my favourite Pokemon! My Pokemon partner is Toothless, my Shadow Lugia. I specialize in ghost type Pokemon, and when I'm not sending Toothless into battle I'm sending Ignis. Fight us!!!
LGBT+ rights or bust!! Black Lives Matter, now and always! BLM doesn't mean other lives don't. It's a call to end systemic oppression. Yes all cops are complicit. It's a job. It's a choice. Dismantle the system, it's rotten from the inside out.
I've been an artist since I could hold crayons!! I adore it, making art is my favourite pastime. I also enjoy writing! My work includes horror and violence at times as well as foul language. Links will be hidden. Click the box below for age verification.
I love animated shows! Teen Titans and Steven Universe are a few favourites. My current hyperfixations are Danganronpa, YTTD, and Cookie Run. I have a number of characters I relate to, and I love seeing content of them! Terra, Seiko Kimura, and Nao Egokoro are a few. I have ADHD and tend to cling to characters I relate to and media I enjoy. It's free dopamine!
Special Pokemon for sale!! My Pay What You Want field is open, too! There are fakemon, legends, and deltas up for grabs. You can pay with items! Just send a DM or labelled trade with what you're asking for from my field and necessary payment.
code
* Alter Ego by Caramel Column. All art/icons drawn/edited by me