John Egbert

's Profile

Trainer

John Egbert



Joined: 28/Feb/2015
Starter: Squirtle
Rank: C+ Champion

Gold Normal Gemwish Badge

Gold Fire Gemwish Badge

Platinum Water Gemwish Badge

Silver Electric Gemwish Badge

Silver Grass Gemwish Badge

Bronze Ice Gemwish Badge

Gold Fighting Gemwish Badge

Bronze Poison Gemwish Badge

Silver Ground Gemwish Badge

Silver Flying Gemwish Badge

Silver Psychic Gemwish Badge

Silver Bug Gemwish Badge

Silver Rock Gemwish Badge

Bronze Ghost Gemwish Badge

Silver Dragon Gemwish Badge

Bronze Dark Gemwish Badge

Bronze Steel Gemwish Badge

Gold Fairy Gemwish Badge
I HAVE A SHOP! Check my description for a link!
About John Egbert
Hiya! My name's Zephyria and I'm a m i s t a k e. I'm a trans boy and I go by he/him pronouns. I like a lot of cartoons and video games. I also like birds, dragons, space, writing, and a bunch of other things. I'm pretty introverted but I'd love to chat so hmu with a message sometime! You can click the stars for more tabs.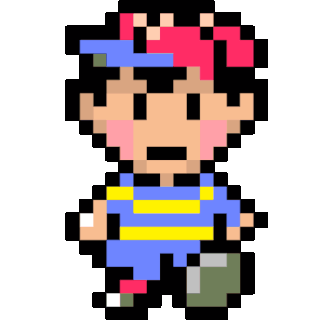 Some of the cartoons/video games/ etc. that I love: Earthbound, South Park, Super Smash bros, Homestuck, Steven Universe, Skyrim, Gravity Falls, Pokemon, Legend of Zelda, Attack on Titan, Undertale, Penn Zero, Loud House, TF2, Splatoon, and many other things.
I'm currently looking for and collecting boxes, so please trade or gift them if you have them I'm saving up currency of any kind, so if you have some to spare, please donate! I'd love to take any pokemon you don't want, too!
Trying my hardest to look for a shiny eevee! Dratini is probably next.
Most of my fields are stacked except the favorite ones, please forgive me as i love seeing my babies (also check a few of them out some have custom descriptions!)
hiding in fictive worlds to avoid my real life problems - my shop is
here