FriendlyFace

's Profile

Trainer

FriendlyFace



Joined: 22/May/2021
Starter: Chespin
Rank: A+ Arceus

Mythril Normal Gemwish Badge

Platinum Fire Gemwish Badge

Platinum Water Gemwish Badge

Platinum Electric Gemwish Badge

Platinum Grass Gemwish Badge

Platinum Ice Gemwish Badge

Platinum Fighting Gemwish Badge

Platinum Poison Gemwish Badge

Platinum Ground Gemwish Badge

Platinum Flying Gemwish Badge

Platinum Psychic Gemwish Badge

Titanium Bug Gemwish Badge

Mythril Rock Gemwish Badge

Platinum Ghost Gemwish Badge

Platinum Dragon Gemwish Badge

Titanium Dark Gemwish Badge

Titanium Steel Gemwish Badge

Platinum Fairy Gemwish Badge
About FriendlyFace
Stuff
Melons
Fun Facts
Meh
Midnight 1
Midnight 2
Hunts/Art
Items UFT
aRe YoU hYpEd FoR tHe FiRe EmBlEm? No? …Aw :(
Featured Melons:
- By
Goat-nerd
Vivillon:
Savanna

Maravol:
Skelotorus

Favourite Pokémon Types:

,

,

and

Favourite Pokemon:
Gengar, Aggron, Toxtricity, Garchomp, Rotom (Mow), Darmanitan, Chesnaught, Samurott, Opposham, Sibex, Scaracross, Bezermuut, Baflammet, Sikannos, Mocknock and Kitsubuki.
Favourite Pokemon Trainers:
Steven, Roark, Alain, Gladion, Will, Silver, PrInCe RyAn (Brick Bronze), Allister.
Hated Pokemon:
Charizard, Smoochum, Jynx, Gorebyss, Pikachu, Watchog, Purugly.
Aggron Babie:
- From the Games


- Dancing Lawn Mowers :)))
- Birthday Gengar (
HeartlessDemon
)
ALWAYS LOOKING FOR ART OF THIS GUY:
- By
grimmsnarl
- By
Plumy
- By
HsuJøe
- By
Metalpipe
- By
PupperCakes
- By
simonpetrikov

6 Melans/9,455 Eggs

0 Melans/1,108 eggs GiVe Me My MoDeSt
MaLe
MeLaN aRoN- Christmas Calendar Art: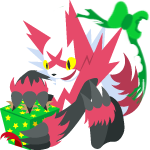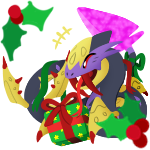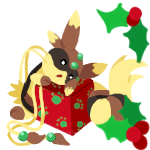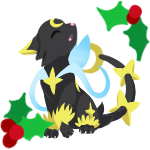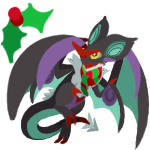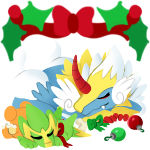 Market Price:

5,000=

5=

1
Summons:
0x

Shaderoot Carrot - 450gp 0x

Tidal Bell- 350gp
Mega Stones:
1x
Froslassite Q - 100gp 1x

Druddigonite Q - 100gp 1x

Mewtwonite X - 250gp
Fossils:
1x

Fossilised Drake - 50gp 2x

Fossilised Dino - 50gp
Forme-Change Items:
6x

Rain Jewel - 50gp 4x

Snow Jewel - 10gp 1x

Sun Jewel - 20gp 4x

Leftovers - 15gp 3x

King's Shield - 3gp 1x

Glimmering Scale - 10gp 3x

Blue Orb - 50gp