fLaRiNafAiRy

's Profile



27%
Mild nature


95%


100%
Gastly




27%
Sassy nature


100%
Mimikyu




27%
Lax nature
Go to Fields
Trainer
fLaRiNafAiRy



Joined: 08/Aug/2016
Starter: Vulpix
Rank: S Champion

Titanium Normal Gemwish Badge

Mythril Fire Gemwish Badge

Titanium Water Gemwish Badge

Gold Electric Gemwish Badge

Wishalloy Grass Gemwish Badge

Gold Ice Gemwish Badge

Gold Fighting Gemwish Badge

Mythril Poison Gemwish Badge

Silver Ground Gemwish Badge

Gold Flying Gemwish Badge

Wishalloy Psychic Gemwish Badge

Titanium Bug Gemwish Badge

Platinum Rock Gemwish Badge

Silver Ghost Gemwish Badge

Gold Dragon Gemwish Badge

Titanium Dark Gemwish Badge

Bronze Steel Gemwish Badge

Nintendium Fairy Gemwish Badge
OwO I just tickled my username. Look at all the different letters! ovo...
About fLaRiNafAiRy
Type Race Score: 72
I have a YouTube channel here!
Ralts Hunt 8S/1A/0M/241H
Espurr Hunt~ 192S/28A/0M/6529H Troll Parties: 3 Delta specials: 1 Well hey. My longest chain. :D Commitment issues. XD First chain longer than 1000! :3 Longer than 2000! Heck, it's longer than 3000!! Did... did my chain actually hit 4000? GIVE ME A MLEM Are you kidding me? 5000 Pokémon and no melan? 6000... pokemon........ *plucks flower petals* Melan *pluck* No melan... Because of a dumb mistake, I completely destroyed my 6000+ Espurr chain... Hello! I'm Flarina! She | Her | They | Them 19 | Virgo | Dragon INFJ/INTJ Slytherin | Thunderbird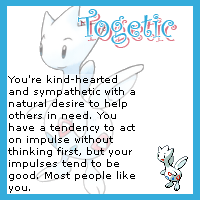 I'm an artist from Texas, United States. I play flute, piano, violin, and guitar. I also sing a bit and make artsu. c: I am a moderator on a Minecraft server and I'm also a Dungeon Master and founder for my school's Dungeons and Dragons club. :3

Taken by
this bean
. uwu June 2019 is our 3rd anniversary "together", fifth as friends.
---
Next melan hunts
Cottonee (Want 1-2 melans)
Planned Hunts
Kenyip (Want at least 1 melan, will keep all S/A) Taivaret (Want at least 1 melan) Gothita (Want 1 melan, female) (will name her Homura Akemi) Larvesta (Want 1 melan, preferably female) Espurr (Want 2 melans, 1 of each gender) Rockruff (Want 1 melan, evolve into Dusk) Salandit (Want 1 female melan, selling all male melans) Bacon Birb Yveltal (Want 1 shiny, will try for albino or melan but melan is a longshot XD)
Favorite games
Legend of Zelda, Pokémon, and Fire Emblem
Favorite anime
Death Note, Little Witch Academia, Madoka Magica, and Soul Eater
Favorite musicians/bands
BTS, Owl City, Imagine Dragons, Halsey, Lauren Aquilina
Firstly, some melan bait! Current hunt:
By Dragoncake
•Melanistic Gothita, Larvesta, legendary, Eevee, Espurr, Rockruff, female Salandit, or any cats •Melanistics (honestly, anything will do. ;w; Sally, I will take anything) •Shiny pokemon (I'm desperately hoarding Kenyip) •Psychic gems •ZOPHAN CANISTERS •Currency of any sort •ALL MELANISTIC DEXES •Art of my characters •Love from my dog