Dr3yd3n

's Profile

Flawless Ghost Gem
Gem
(

: 0)
A beautiful Ghost Gem that shines radiantly.
Sells for

10,000



38%
Hardy nature
Go to Fields
Trainer
Dr3yd3n



Joined: 13/Jul/2014
Starter: Mudkip
Rank: E+ Ace

Silver Normal Gemwish Badge

Silver Fire Gemwish Badge

Silver Water Gemwish Badge

Silver Electric Gemwish Badge

Silver Grass Gemwish Badge

Platinum Ice Gemwish Badge

Bronze Fighting Gemwish Badge

Bronze Poison Gemwish Badge

Bronze Ground Gemwish Badge

Silver Flying Gemwish Badge

Gold Psychic Gemwish Badge

Platinum Bug Gemwish Badge

Bronze Rock Gemwish Badge

Silver Ghost Gemwish Badge

Bronze Dragon Gemwish Badge

Silver Dark Gemwish Badge

Silver Steel Gemwish Badge

Gold Fairy Gemwish Badge
Litwick 766H/6S/15A/1M Genshin Impact? Yes. DM me if you want to talk about the game @-@
About Dr3yd3n
Hey! I'm Drey~ I like to do art sometimes and play video games. He/Him. -4 hours server time. Discord: Drey#3036
Check out my Twitter!
---
Melanistic Honedge Bait~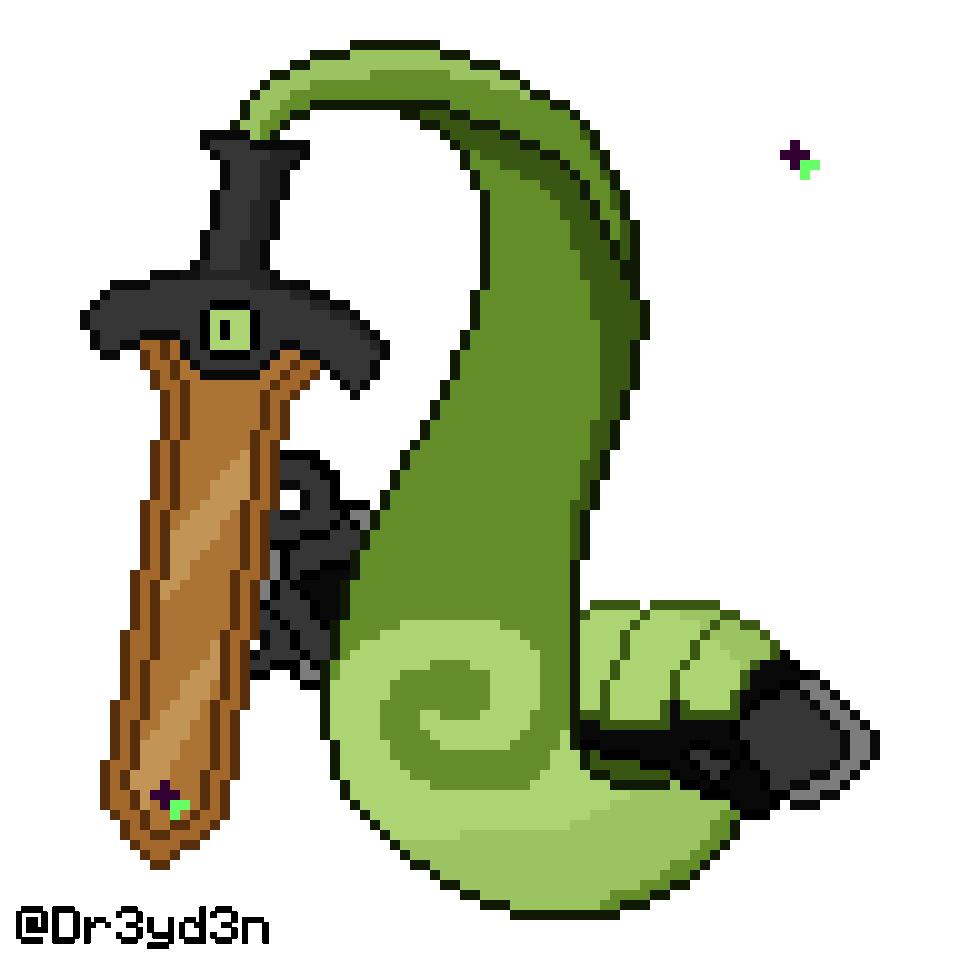 Click my first melanlistic lass!

Flawless Ghost Gem
Gem
(

: 0)
A beautiful Ghost Gem that shines radiantly.
Sells for

10,000



38%
Hardy nature
---
Plans
Favorites
Hunts
Returns
A list of mons that I hope to have in shiny/albino varients in the time to come!

Gardevoir


Pyukumuku


Cursola


Runerigus


Aegislash


Porygon Z


Magnezone


Palossand


Moffkat


Kryptik

Ralts Family



In my very first Pokemon game, Ruby Version, the first Pokemon I ever caught was Ralts--right after the capture tutuorial with Wally, I thought to myself, "I want one," and so I went to the exact place he did and caught myself one. Little did I know how rare Ralts was supposed to be, but regardless of that, Ralts and co. became my favorte Pokemon since!
Pyukumuku

How can you NOT love this little squishy blob! Not only is it adorable, it is also capable of carrying me in competitive battle. With access to Soak, Toxic, and Recover, you can stall just about any Pokemon that isn't prepared for it! On top of that, Unaware, its hidden ability, ignores opposing stat changes letting Pyukumuku survive, even with extreme opposing setup!
Cursola Family


Galarian Corsola and Cursola: These lads are so sad, even more of a reason to love them so much. They represent something that we all should be concerned with, also a glum reminder that my wish to see the Great Barrier Reef in its full glory may never come true. Regardless of that, G. Corsola is an amazing staller using Eviolite and Strength Sap, and Cursola has a Special Attack stat rivaling Eternatus'!
Also Cursola was my first shiny in Shield Version


1792H/11S/16A/0M ON HOLD
These are little messages I write after not having played the game in a long time, I like to keep them around like a journal or something~
Return July 2020
I seem to revisit this site every couple of years, it is currently July 25th, 2020 and I thought I would pop on since a certain world-scale event is occuring. It's nice to look back through what I did years ago and see what all has changed. I also happenstanced upon a Celebi in the shelter so that was a neat surprise!
Return January 2018
Hey, Dreyden here. I used to play PokéFarm a bunch but at some point I stopped. Likely, in the future I will stop playing again, but as of current (January 2018), I am active again. A lot has been added and changed since I first played this game and I still find myself enjoying this. I enjoy playing Overwatch, competitive Pokémon (Showdown and console), and anime and manga (Yes, I am a weeb). If you want to talk to me feel free to add me on Discord (Dreyden#0352). Just make sure to give me a shout that you are from PokéFarm P.S. Any Pokémon I named in the past and have names regarding royalty and positions will be kept for the sake of memories. I remember when I was really into the RP stuff so they will stay as is, and it also feels like a nice touch. :)