DîceySeraphîm

's Profile

Trainer

DîceySeraphîm



Joined: 23/Apr/2019
Starter: Skitty
Rank: B+ Champion

Titanium Normal Gemwish Badge

Titanium Fire Gemwish Badge

Gold Water Gemwish Badge

Platinum Electric Gemwish Badge

Platinum Grass Gemwish Badge

Platinum Ice Gemwish Badge

Titanium Fighting Gemwish Badge

Platinum Poison Gemwish Badge

Gold Ground Gemwish Badge

Gold Flying Gemwish Badge

Gold Psychic Gemwish Badge

Titanium Bug Gemwish Badge

Silver Rock Gemwish Badge

Gold Ghost Gemwish Badge

Gold Dragon Gemwish Badge

Gold Dark Gemwish Badge

Silver Steel Gemwish Badge

Platinum Fairy Gemwish Badge
Dear everyone adopting my aipom eggs, don't. >;[ ALWAYS BUYING DOUBLE-HIT ORBS! PM ME!<3
About DîceySeraphîm
Seraph
Aka Dicey!
|Intro|
|Hunt status|
|Darlings|
|Baits|
|Pride Source|
|Daily Plushie|
|Daily Gif|
|End goal|
|Loyal Donators <3|
_____________________________________
Single handedly raised double-hit orbs market price by x5


Nature - Jolly
This strange shiny Aipom hoards Nanab Berries and seems to take a liking to pink and albino Pokemon, how unusual...

Banan 6193 / 10,000

Hoard of orb 673 / 3000

x 1000

x 100

x 100

x 5
Currently hunting...



(1026) Planned hunts: ||


||


||


||


||


||


||


||


||

|||


||


||


||


||


||


|| Previous hunts:





























These people are amazing, and I would love if you clicked them. A few of these guys are new, so clicks are very appreciated for them! Thank you in advance ;D
Aipom baits by me!
Bait by Dragoncake!
these wonderful sprites were made by Whit for me!
Without further delay, today's Plush is...
Pokemon Center's Absol!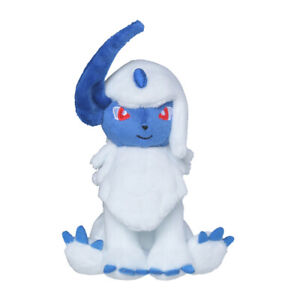 Ah yes, a perfect little creature! He is very friendly! Very silly little fellow who will pull harmless pranks and make very bad puns with you but you must laugh or be shunned by all humankind. A pure little man who calls himself a 'gremlin' even though he is not a nasty little fellow. Everyone loves him and tries to make him happy.
Plush rating: 10/10
Verdict: A very silly little guy!
last updated 5/7/2021
I want to have a farm with ONLY pink Pokemon and Aipom. I will then change my user name to either Flamingo or shinyaipom! I will keep my specials (they are very dear to me), but I will rid myself of all my other Pokemon. There are a few things i must complete first before I do this, however! - Become Arceus Rank - - Open Art and skin Shop - - Get all wishalloy badges - - Collect all pink mons, including pink shinies and albinos. - After I complete this goal, I will hunt Aipom non-stop until a new generation comes out, in which I will have to collect all of the missing dexes I have and any new pink Pokemon. :D