D33RG0D5

's Profile

Trainer

D33RG0D5



Joined: 18/Jan/2018
Starter: Rowlet
Rank: S Champion

Adamantium Normal Gemwish Badge

Mythril Fire Gemwish Badge

Adamantium Water Gemwish Badge

Mythril Electric Gemwish Badge

Mythril Grass Gemwish Badge

Titanium Ice Gemwish Badge

Mythril Fighting Gemwish Badge

Mythril Poison Gemwish Badge

Titanium Ground Gemwish Badge

Mythril Flying Gemwish Badge

Adamantium Psychic Gemwish Badge

Mythril Bug Gemwish Badge

Adamantium Rock Gemwish Badge

Titanium Ghost Gemwish Badge

Mythril Dragon Gemwish Badge

Titanium Dark Gemwish Badge

Titanium Steel Gemwish Badge

Wishalloy Fairy Gemwish Badge
Y Y \ { @⁰ꈊ⁰@ } / Running through the dark forest looking for a way out! Will I die here? Where are my parents? HUaNTiNg TrEEs 31S/24A/M Total /1336
About D33RG0D5
D33RG0D5
Welcome to the Game of Life!
Xyli / Male (FtM) / 27 Pronouns - He , Him, They, Them Nature - Docile / Impish
About me....
I am a deer but also a god. I do godly things,such as make puns, draw with my crayon antlers, make life "fairy" gay for you all. Also if your ever feel sad or need to pray for a melan. Pray / Click the holy St.Antler.
Made by Zeon Credits Background : Pokémon: The Series Icon : whimsy
Fav
Favorite Pokemon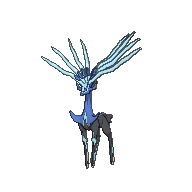 × 91 / 1000
Chain - 17S/13A/ M Total 514 (locked)
Dreams do come true if you believe hard enought!
Click
Clicking Policy!
I try to click back at about a 1:1 ratio, sometimes more if I wanna get my interactions up. If you click me and you don't have Pokémon in your party, I will click your first few fields and come back later. I try to mass click all new players to help them level up faster as well. I tend to also massclick at times randomly choosing people's fields for fun! However, if you want me to click you every day and hatch your eggs nonstop please pm me for VIP. Also, if I click your party first, and in return you massclick me, PM me so I can return the favor! If you click me while I have Pokerus, I'll only click back your party; it just gets too overwhelming for me to try and click everyone. Please understand that I will try to mass click back but I can not garentee.

- 242
DiD
The System
This is a place to explain who could be online even if we all sign our messages...unless its me - Deer who is on every min pretty much unless there is a crisis. There is four of us. I am not writing all about us, but if you want talk to one of us please be respectful and address it in pm or so forth if you see us out. Thanks! (Usually we will post in the profile who is online mostly, if you see nothing then its me - Deer!)
Deer
- Info in the front. LOL (I'm the main)
Sukio
- Strait forward, blunt, has better grammar than all of us, and is protective.
Siin
- Doesn't write normal, plus is shy till he warms up with ya.
Psychz
- N/a you don't need to know about him because he's not going be online for you to meet!
Our Journal If you want to read!
Also this is my boyfriend! (Lick all his pokemon ok? LOL)