Caesar Clown

's Profile


27%
Naughty nature


27%
Hardy nature


100%
<Empty>

<Empty>

<Empty>

Go to Fields
Trainer
Caesar Clown



Joined: 03/Dec/2016
Starter: Rowlet
Rank: B+ Champion

Silver Normal Gemwish Badge

Bronze Fire Gemwish Badge

Titanium Water Gemwish Badge

Silver Electric Gemwish Badge

Silver Grass Gemwish Badge

Bronze Ice Gemwish Badge

Bronze Fighting Gemwish Badge

Silver Poison Gemwish Badge

Bronze Ground Gemwish Badge

Silver Flying Gemwish Badge

Bronze Psychic Gemwish Badge

Titanium Bug Gemwish Badge

Bronze Rock Gemwish Badge

Bronze Ghost Gemwish Badge

Bronze Dragon Gemwish Badge

Bronze Dark Gemwish Badge

Bronze Steel Gemwish Badge

Bronze Fairy Gemwish Badge
Rokwiwiwiwiwis: 5|2|1|365 Tapu KWOOWOOS 4|6|0|223 Shurororororo! If you have any unwanted Wimpods, Doduos, Rokiwi, Hawluchas or Froslass, I will take them off your hands :)
About Caesar Clown
Click My Fiancee's Pokemon! She's the most amazing kiwi ever and deserves all the clicks!
♥Taken by
Doduo
since 24th March, 2015.♥
My fields are organized and stacked!
I return interactions on a 1:1 basis. :)
Rokiwi melan bait made for me by my sweet fiance Doduo <3<3<3<3
Wimpod sprite made by Leparagon, edited by Doduo
Wimpod melan bait made by Doduo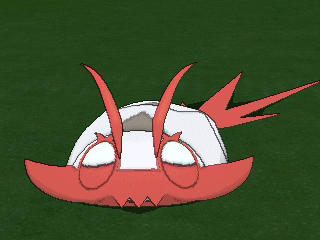 GIF from Pokemon Sun And Moon
Click My Fiancee's Pokemon!
♥Taken by
Doduo
since 24th March, 2015.♥