AuracleOfBacon

's Profile



27%
Sassy nature



27%
Calm nature



27%
Serious nature
Deino




27%
Quiet nature



27%
Lonely nature



27%
Calm nature
Go to Fields
Trainer
AuracleOfBacon



Joined: 26/Jan/2016
Starter: Bulbasaur
Rank: B+ Champion

Platinum Normal Gemwish Badge

Platinum Fire Gemwish Badge

Platinum Water Gemwish Badge

Platinum Electric Gemwish Badge

Platinum Grass Gemwish Badge

Platinum Ice Gemwish Badge

Platinum Fighting Gemwish Badge

Platinum Poison Gemwish Badge

Platinum Ground Gemwish Badge

Platinum Flying Gemwish Badge

Platinum Psychic Gemwish Badge

Titanium Bug Gemwish Badge

Platinum Rock Gemwish Badge

Platinum Ghost Gemwish Badge

Titanium Dragon Gemwish Badge

Platinum Dark Gemwish Badge

Platinum Steel Gemwish Badge

Platinum Fairy Gemwish Badge
I welcome the GrecoRoman doggo into the craziness that is Pokefarm Q
About AuracleOfBacon
Current Score: 701
































Time Zone: Pacific (Server Time -8 for PST, Server Time -7 for PDT)

49 to next Maravol Egg
NOTE: Number is generated by the Inventory BBCode and does not reflect on what I need, but rather what I HAVE
Join the Mythbusters PFQ Division Now!
Help Fund my Maravol Hunt!
PM if Interested, GP and Unobtained Pattern offers only, will refuse all other offers, stock's Maravol UFT Field(s) Regular=100GP Shiny=150GP Albino=200GP Melan=250GP Delta=25GP Add-On
Pokemon of Note
Hey! Let's Evolve These for the Dex! Part 1
Hey! Let's Evolve These for the Dex! Part 2
Vivillon/Maravol Information
Current Shelter Hunt(s)
None Get a slot for a Credit, GP, or ZC cost of your choice! PM me to order a Shelter Hunt
My Journal - Paradox of the Opinion
Pokemon Evos Needed for Current Wishforge Project(s)
Spars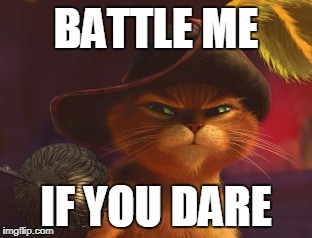 Gym Badges
King Lux badge-Kingsgym
RPs I have made
Gligarrok
Made by
Firestar,
image is from the Shelter with edits
Auracle's Services
Will Shelter Hunt for GP, ZC, and Credits! PM me with your species and price Will also do Legendaries, Variants, and Exclusives
WF
I have Wishforge Fields! Do they count for this week's Tourney?
no,
but clicking in those fields helps a lot
get to 100