PFQ Meme Compilation
Forum Index > PokéFarm > Discussion >
Me seeing that the trade center isn't flooded yet with thread about the new Totem Q Pokemon.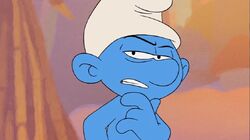 Source: Suspicious Smurf (fanon character) apparently inspired by The Smurfs: The Legend of Smurfy Hollow based in what said a wiki.
not even upset that the first item from advent calendar was a gummy staff knows we hate them, so now we're just being trolled lmao thanks staff, very cool
Avatar is of my Pokesona, Naozumi. Credits to Hajime Hinata for the amazing art!
/
gay/trans borkers by lepedi on dA!
What a gummi looks like to most people:

What a gummi looks like to me:
I just, really like gummis.
Infos

Monthly raffle

Collecting
Avatar/banner by me He is one of my most precious OC, you are NOT ALLOWED to use it ! ~~ I'm French and not bilingual, but I try my best, so don't be too mad at me if my english is not very good, please :3

Raijin's_Lamp
18
|

Hyperspace_Ring
16
|

Ku_Idol
13

Thunder_Feather
4 |

Death_Wing
13 |

Helix_Orb
2 |

Eclipse_Flute
5 |

Jade_Orb
2 |

Sapphire_Orb
1 |

Griseous_Orb
1 |

Plasma_Koa
3
Bold
= priority
nobody: Litterally everyone's icon right now -: the same icon they had before but Christmasfied.
bruh today gave me a gummy too now im mad >:(
we're probably gonna get one of each type of gummy,,,, maybe even on christmas day a gummy
I'm -5 hours server time! My internet is also unreliable to an extreme on weekends, so... friday officially counts as a weekend day

Roseli Berry
Rare Berry
(

: 0)
Found mostly in dark forests, this berry is traditionally used as a charm to ward off evil.
Flavour: Sweet/bitter
Colour: Red
Firmness: Soft
Growth time: 72 hours
Sells for

30



MAX
Docile nature
bwap that's all
Yeah, and you thought that the last day would be a 'regular MCW', hmm? You thought that you might get a new megastone and/or a megastone voucher, hmm? Well, spoiler alert, It's a totem gummi
Icon is from "Obey Me!", by NTT Solmare Corp.! ||
My Trade Shop!
||
Delta Hoarders United!


Collector of special water deltas!




27%
Sassy nature
pokefarm staff: here u go, gummy me:
Cannot post: Please log in to post