PFQ Meme Compilation
Forum Index > PokéFarm > Discussion >
Me seeing that the trade center isn't flooded yet with thread about the new Totem Q Pokemon.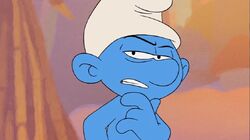 Source: Suspicious Smurf (fanon character) apparently inspired by The Smurfs: The Legend of Smurfy Hollow based in what said a wiki.
not even upset that the first item from advent calendar was a gummy staff knows we hate them, so now we're just being trolled lmao thanks staff, very cool
What a gummi looks like to most people:

What a gummi looks like to me:
I just, really like gummis.
Infos

Monthly raffle

Collecting
Avatar/banner by me He is one of my most precious OC, you are NOT ALLOWED to use it ! ~~ I'm French and not bilingual, but I try my best, so don't be too mad at me if my english is not very good, please :3

Raijin's_Lamp
15
|

Hyperspace_Ring
11
|

Ku_Idol
13

Thunder_Feather
4 |

Death_Wing
9 |

Helix_Orb
2 |

Eclipse_Flute
4 |

Jade_Orb
1 |

Sapphire_Orb
0 |

Griseous_Orb
1 |

Plasma_Koa
0
Bold
= priority
nobody: Litterally everyone's icon right now -: the same icon they had before but Christmasfied.
bruh today gave me a gummy too now im mad >:(
we're probably gonna get one of each type of gummy,,,, maybe even on christmas day a gummy
I'm -5 hours server time! My internet is also unreliable to an extreme on weekends, so if I'm not on, that's why.
Yeah, and you thought that the last day would be a 'regular MCW', hmm? You thought that you might get a new megastone and/or a megastone voucher, hmm? Well, spoiler alert, It's a totem gummi
Avatar is official Tokyo Ghoul art by Sui Ishida ||
My Trade Shop!
||
My Journal!


Collector of special water deltas!


"BOOHOO- It's so romantic!!" - Duusu

King's Rock
Evolution Item
(

: 0)
A crown-shaped rock that exerts dominance over foes.
Sells for

1,750


27%
Bashful nature
pokefarm staff: here u go, gummy me:
Cannot post: Please log in to post