Pokemon Adventures, Backstories, And Other Stories
Forum Index > Pokémon > Pokémon FF >
Keldeo! (Continued):

: *Walking through forest* Hmmm..... where would Meloetta be...

: *Jumps out of bush* You mean THE Meloetta?! She just ran by here a few minutes ago!

: *Looks at Deerling and starts walking on a path* Thanks!

: *Stops walking* Keldeo!

: *Glares at Meloetta* Why would you run off like that?

: *Looks down* Sorry Keldeo... I just wanted to take a walk...

: What?

: Am bored.

: YOUR boring.

: Go away rude wolfy.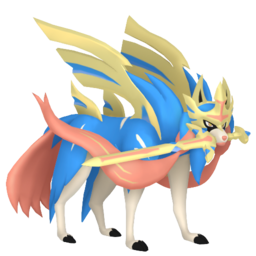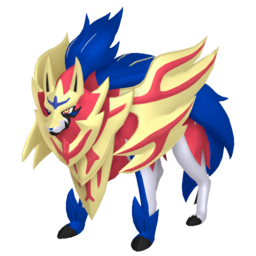 Once upon a time, in a distant land, there were two heros of the battlefield. They went by Zacian, the Fairy King's Sword, and Zamazenta, the Fighting Master's Shield. Those two were Legends, and still live up to this day, deep in slumber, turned to stone. A rusted Sword and a rusted Shield can bring them back into their Crowned forms, but only if they are awakened.

: *Yawns*

: Im bored.

: Alrighty.
Cannot post: Please log in to post