✧ Lily's Little Journal ✧
Forum Index > PokéFarm > Journals >
POLL: How did you find my journal?
POLL: Who are you?
---
Hello, everyone, and welcome to my little, lovely journal! I may know some of you out there (but if I haven't, then hello there!), and some of you are my friendsies, and I like being friends! I wish more people liked me though... but let me bore you to death with my "precious words" in this diary! Oops, I forgot to introduce myself! Let me do so now! —————-

•

•

-—————
Name:
LilypadLife (Call me Lily please, not Lilypad!)
Age:
Told some people here! c:
Time:
PFQ - 8 hours! (PST Time)
Games That I Play:
ROBLOX, Minecraft, Pokemon Games, Pokemon GO, and some others too!
Birthday:
October 2nd (I'm a Libra)!
Favorite Pokemon:
Eevee (and evolutions), Charmander, Marill, Wooper
Wanted Specials:
Melan Eevee, Melan Charmander, Melan Marill, or any Melan Deltas! But I also love any shiny Eevees, Charmanders, Marills, Woopers, and others, so feel free!
Current Hunts:
Eevee (1538H), Charmander (694H), Bulbasaur (?H)
My Goals on PFQ:
Get a Melan Eevee
Get a Melan Charmander
Get a Melan Marill
Get a Melan Wooper
Collect Special Deltas (Getting There)
Make Friends
Have Fun
Help Make the Community a Better Place
Achieve the Champion Rank
Achieve Arceus Rank
Increase Shiny Rank
People On My Friend List
—————-

•

•

-—————
Due to new rules, I may have to bump the thread earlier than usual, so bare with me please c:
FIRST PAGE: POST INDEX (DIRECTORY)
Post One: Main Introduction (About Me) [HERE]
Post Two: Post/Shop Index (Directory) [HERE]
Post Three: Memory/Rememberance Art [HERE]
Post Four: Absolute Babies/Favorites [HERE]
Post Five: Holding Post/Important Stuff [HERE]
Post Six: WIP
Post Seven: WIP
Post Eight: WIP
Post Nine: WIP
Post Ten: WIP
---
SHOP LINKS/ETC
(Buttons by the amazing
MochaFox
!)
(Crystal Sprite made by
bulbasaurOWO
!)
~For All of My Friends (Rememberance)~
The people in the art/drawing are (starting from top right corner) CharlotteChan, Celena, Sheepoid, soxterluna, Gordeen, M7890 (yes, it's Amber), bulbasaurOWO, icedragonboi, BluEevee and YllowtheCat, BlueAssassin247, FennekOoba, SnivyQueen, merinque, Cherri, Joltz, JirachiStar5525, and TangoTech! I tried making you all your OC's as best of I can! :D
~ Holding Post/Important Stuff ~
Here's where I hold some important stuff, like my signature and a display case for my badges! Please don't steal anythig from here, as I either bought or earned these! Thank you! :D
Badge Display Case
Sunset Violin Signature (for my use ONLY)
Eevee Signature (for my use ONLY)
Eevee Signature #2 (for my use ONLY)
Eevee Hunt Information (Current)

| 1616H | 12S | 7A | 0M |

Charmander Hunt Information (Paused)

| 651H | 9S | 4A | 0M |

Advent Calendar (Christmas 2019)
Gonna post this list of
Advent Day Pictures/Avatars
! It took me a L O N G time to type this all out, but I'm done! Yay! c: I don't mind if anybody uses this as a ref, as they are PFQ Avatars, not my own! And Santa Sunshine is here! I love her so much, so she's staying!
Sunshine Eevee is a character that belongs to PKM-150 and this is just fanart of her. Please do not use this image in any other way, as I (Lily) drew it myself. Thank you.
Day 1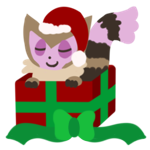 Day 2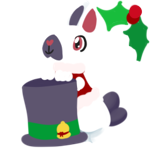 Day 3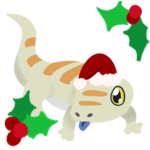 Day 4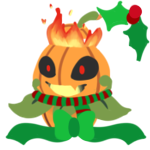 Day 5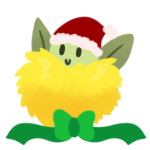 Day 6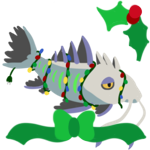 Day 7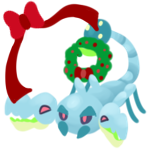 Day 8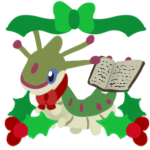 Day 9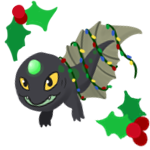 Day 10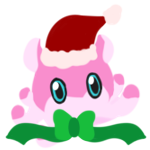 Day 11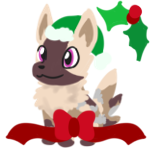 Day 12
Day 13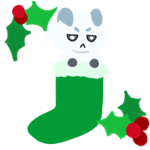 Day 14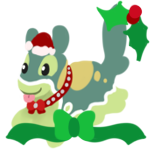 Day 15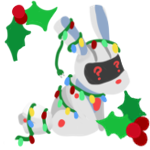 Day 16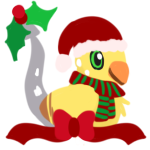 Day 17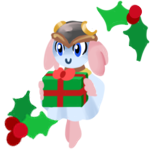 Day 18
Day 19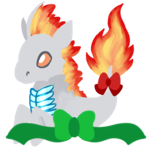 Day 20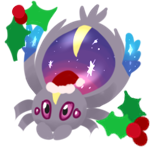 Day 21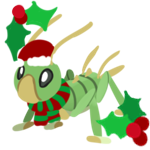 Day 22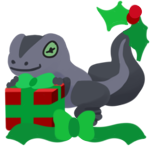 Day 23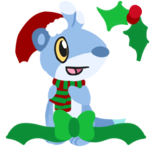 Day 24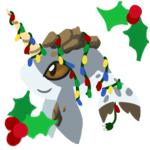 Day 25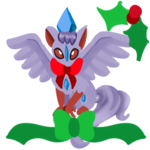 FIRST SHINY HATCHED (SEPTEMBER-AUGUST 2019)
I accidentally sold my first ever hatched shiny, which was a shiny male Eevee, but here's my first shiny Charmander of the hunt!
Post for stuff selling :D
Title! Please price around Market, I will check :) Not really looking to do swaps for gems or for summons, but I will swap if you're offering an Electric Statue, Wishing Star, Shaderoot Carrot.
Kanto

Fire Feather

x0

Ice Feather

x0

Thunder Feather

x0

Origin Sash

x0

Cloned Sash

x0
Johto

Fire Fang

x0

Ice Fang

x0

Thunder Fang

x0

Tidal Bell

x0

Clear Bell

x0

GS Ball

x0
Hoenn

Sapphire Orb

x0

Ruby Orb

x0

Jade Orb

x0

Red Soul Dew

x0

Blue Soul Dew

x0

Mage Orb

x0

Helix Orb

x0

Rock Statue

x0

Steel Statue

x0

Ice Statue

x0

Tanzaku

x0
Sinnoh

Adamant Orb

x0

Lustrous Orb

x0

Griseous Orb

x0

Lunar Wing

x0

Nightmare Shroud

x0

Kagami

x0

Magatama

x0

Kusanagi

x0

Gold Statue

x0

Magma Stone

x0

Sea Crown

x0

Gracidea Seed

x0

Azure Flute

x0
Unova

Black Stone

x0

White Stone

x0

Gray Stone

x0

Ancient Drive

x0

Victory Medal

x0

Fujin's Lamp

x0

Raijin's Lamp

x0

Inari's Lamp

x0

Music Box

x0

Apprentice's Epee

x0

Cobalt Epee

x0

Viridian Epee

x0

Terracotta Epee

x0
Kalos

Life Antler

x0

Death Wing

x0

Order's Crest

x0

Diamond Tiara

x0

Hyperspace Ring

x0

Komainu Figurine

x0
Alola

Ku Idol

x1

Kane Idol

x0

Lono Idol

x0

Kanaloa Idol

x0

Eclipse Flute

x0

Spectral Leiomano

x0

Soul Heart

x1

Beast Ball

x0

Black Prism

x0

Plasma Koa

x0
Galar

Rusted Sword

x0

Rusted Shield

x0

Wishing Star

x0

Psychic Feather

x0

Rage Feather

x0

Combat Feather

x0

Electric Statue

x1

Dragon Statue

x0

White Belt

x0

Jungle Root

x0

Iceroot Carrot

x0

Shaderoot Carrot

x0

Radiant Petal

x0
| | Small | Medium | Large |
| --- | --- | --- | --- |
| Normal | NFT | NFT | NFT |
| Fire | 6 | 5 | 0 |
| Water | 15 | 3 | 2 |
| Grass | 14 | 1 | 0 |
| Electric | 9 | 0 | 0 |
| Ice | 12 | 0 | 0 |
| Fighting | 20 | 1 | 0 |
| Poison | 1 | 0 | 2 |
| Ground | 9 | 0 | 0 |
| Flying | 14 | 6 | 0 |
| Psychic | 104 | 5 | 0 |
| Bug | 4 | 6 | 0 |
| Rock | 5 | 0 | 0 |
| Ghost | 5 | 0 | 0 |
| Dark | 26 | 2 | 0 |
| Steel | 16 | 0 | 0 |
| Dragon | 4 | 0 | 0 |
| Fairy | 114 | 8 | 1 |
Relics
x0
x0
x0
x0
x0
x0
x0
Normalium Fragment

x2

Normalium Z

x0

Firium Fragment

x0

Firium Z

x0

Waterium Fragment

x0

Waterium Z

x0

Electrium Fragment

x0

Electrium Z

x0

Grassium Fragment

x0

Grassium Z

x0

Icium Fragment

x2

Icium Z

x0

Fightinium Fragment

x0

Fightinium Fragment

x0

Poisonium Fragment

x0

Poisonium Z

x0

Groundium Fragment

x0

Groundium Z

x0

Flyinium Fragment

x0

Flyinium Z

x0

Psychium Fragment

x0

Psychium Z

x0

Buginium Fragment

x0

Buginium Z

x0

Rockium Fragment

x0

Rockium Z

x0

Ghostium Fragment

x0

Ghostium Z

x0

Dragonium Fragment

x0

Dragonium Z

x0

Darkinium Fragment

x0

Darkinium Z

x0

Steelium Fragment

x0

Steelium Z

x0

Fairium Fragment

x0

Fairium Z

x0
Cannot post: Please log in to post