Pokemon Mall Wars! (OPEN)
Forum Index > Pokémon > Pokémon RP >
Drakor - Berry Blitz [Piñata] "Finally open!" Drakor, a large red Charizard said as he flipped the door sign to say 'OPEN'. "I've always wanted to open a Frozen Berry Yogurt shop, and now Berry Blitz is open!" He says to himself as he quickly enters and turns on the lights. He sits down in a chair behind the register and patiently waits for anyone to notice.
Nodding along, N beckoned over Reapie, feeding her a berry.
---
The persian was grabbing her stuff from teh floor, sneering about how dumb the Persian had been.
---
On the other hand, one very concerned Albino Mincinno and a shiny luxray were calling for Reapie as the Luxray looked over. "Huffle, are you sure she's alright?" The impish Mincinno nodded. "Yeah, i didn't do anything." "That doesn't mean she's alright..." The mega said, sighing and calling his sister's name once more.
Hiya! I'm scor, it's nice to meet you! i'm a demigirl, which means you can refer to me as she/them!
i play pokemon legends as scorkaji!
Template by
CatEnergetic
Cassandra - Unknown - Trainers "Well, come on. Don't just stand there." Cassandra huffed, strutting out of the alleyway. "The nearest hotel is a block down from here. Clarisse put that ugly beast back in it's PokeBall." she sniffed.
---
Clarisse - Unknown - Cash/Cass/N "No can do. Animal advocate here wants her out apparently." Clarisse snorted, sticking her hands in her pocket, fumbling with the Master Ball. "Should we book a room for it Cash?" the two siblings laughed and guffawed despite the looks they recieved from others/
---
Georgette - Rainbow Rocket Base - Nova "Nobody comes to mind, we'll need to manipulate someone into doing so." she smirked. This was going to be exciting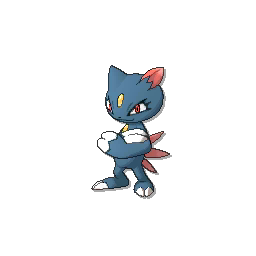 but it was just a misunderstanding...right?
Nova ~ Rainbow Rocket Base "Alright, but if we're going to do that, we'll need to disguise ourselves, we'll need to change your trim and change our names." Nova told Georgette, he called a Scyther over and asked Georgette. "I'm sure you're fine with changing your hairstyle, are you?" Frostbite ~ Palmer Mall Cafe Frostbite saw the Rapidair enter the Palmer Mall with a strange box, putting on the contact lenses. What is she up to? Frostbite thought, he saw the fusion enter the Junk Emporium. Frostbite started to get suspicious of the Rapidair, is she on the good side? Or is she assisting the enemy. All he knows is that he should follow the fusion with caution. He leaves the cafe and quietly follows her.
Avatar is made by DeathBird.
Georgette - Rainbow Rocket Base - Nova "Yes, but don't make it ugly." she nervously laughed and eyed the Scyther. "I'll take the La Reine trim but with a lighter blue." she barked. "I hope that's alright, the Debutante seemed a bit obvious."
Drakor - Berry Blitz [Piñata] "No one noticed my shop yet, I must be doing something wrong." Drakor says with a sigh. "Maybe no one's hungry now. I don't know." He gets up and looks at the clock. "I wish I knew the inner workings of this place so I can spread the word" He says to himself as he steps outside and into the main mall. He slowly walks around, admiring all the shops by his.
Cash - Unknown - Cassandra/Clarisse "Yeah, I'm kinda getting tired just standing here, I don't mind the smell but it's kinda getting to me now." he said, holding his nose and swatting air away.
---
Clarisse - Unknown - Reapie/N "I honestly see no difference, whether we are in a five-star hotel, or in a trashy alleyway. We'll still be talking about the same boring stuff." Clarisse huffed, eyeing N. "Plus, I'll have to call the bird back in her ball in there. I want to show it off, but you all will hate me for that.
(I've been gone for FOREVER and I'm sorry....)
soy de nerd, whaddya reading this for if not to know that: image credit to scorkaji, used with permission. art is of a pokesona, you can ask them if you don't believe
Drakor - Piniata Mall "Heloooooo??? Anyone there?" He asked as he heads outside. "Where is everyone?"
Cannot post: Please log in to post