LF: Art, Paying is lots of Gems (and some tokens)
Forum Index > Pokémon > Pokémon Art >
My Pokesonas have multiple AUs and I'm on an art-craze oops :'D Basically, I'm looking for art of them together Just tell me what and how many gems you want, and your payment will be art ;3 ***please specify who and what continuity you're drawing
GEMS (and tokens) AVAILABLE
| | Small | Medium | Large |
| --- | --- | --- | --- |
| Normal | 10 | 77 | 0 |
| Fire | 6 | 0 | 0 |
| Water | 5 | 19 | 0 |
| Grass | 4 | 14 | 0 |
| Electric | 1 | 40 | 0 |
| Ice | 319 | 1 | 0 |
| Fighting | 7 | 21 | 0 |
| Poison | 2 | 5 | 0 |
| Ground | 3 | 0 | 0 |
| Flying | 7 | 64 | 0 |
| Psychic | 8 | 5 | 0 |
| Bug | 7 | 152 | 0 |
| Rock | 2 | 25 | 0 |
| Ghost | 5 | 3 | 0 |
| Dark | 295 | 16 | 0 |
| Steel | 3 | 3 | 0 |
| Dragon | 1 | 3 | 0 |
| Fairy | 7 | 0 | 0 |

33

1
---
The Shapeshifter
Rin = Gijinka/feral Glaceon * Esme = Feral Ralts
backstory
Rin is a young man who lived on his own in a cabin, and he has a special ability to shapeshift into a Glaceon at will. How did that happen? Well, that's not the focus of this. He adopted an egg that was left in a confiscated breeding mill. After a couple of long weeks, the egg hatched into a healthy Ralts. Rin is now raising the Ralts, named Esme, as his own baby. He does this in both his human form and Glaceon form.
Rin
human and glaceon form
(***
Please draw his fedora + scarf if you want
- feel free to change up his sweater, I'm having issues with a design - he's a Glaceon gijinka!!! - also that blue part isn't part of his shirt, that's just a babby-carrier XD)
*can be drawn with a beanie in human form *sometimes also wears a fedora (NOT A TRILBY, know the difference! Fedoras have a wider and rounder brim), but mainly with just formal clothes *
his shoes look this if you're wondering
Esme ref!
btw feel free to draw Esme in cute outfits especially kitty-ear beanies
Tearing Walls
AestheticVerse (yes it's the one with Pink-haired Esme)
Esme and Rin are both anthro in this AU - only real difference is Esme has her AestheticVerse colors) Links for ref sheets because they're way too big - Esme -
boop
(Esme is shown to be two different ages in this ref, a babby and her standard age :P) + OPTIONAL: Toybox, Esme's sentient Glaceon plush.
toyboi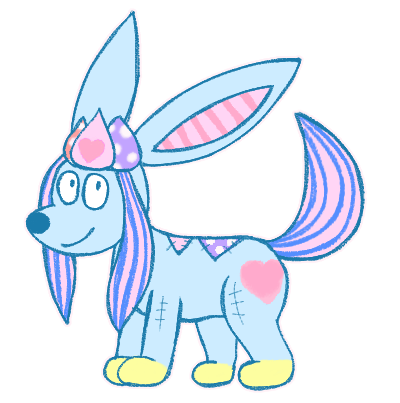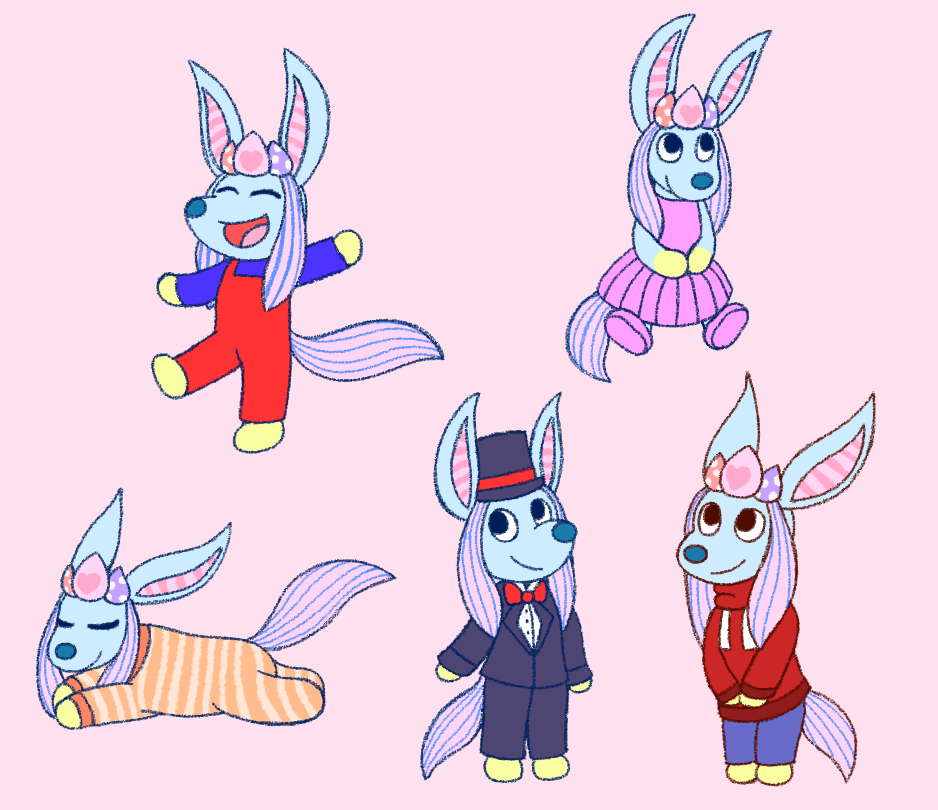 Rin -
beep
(I draw Rin's muzzle to be like a red fox's, but if you draw eeveelutions with short snoots, that's fine c:)
---
Optional form: Username: What AU are you drawing?: What kind of drawing?: Gems wanted:
i have nothing but love for the places that call me home
(obviously a screenshot from the 60s Batman series)
-
Click for links
My Pokesona ~ Sprite by me
Made by SoraX for Searchy
Awesome Avatar drawn by
by ezpups
offered, but don't be afraid of asking for more, I'm not good with with offering in PWYW ;u;
also looking for art of this baby (preferably in her stripey sweater)
spoiler for melan gardevoir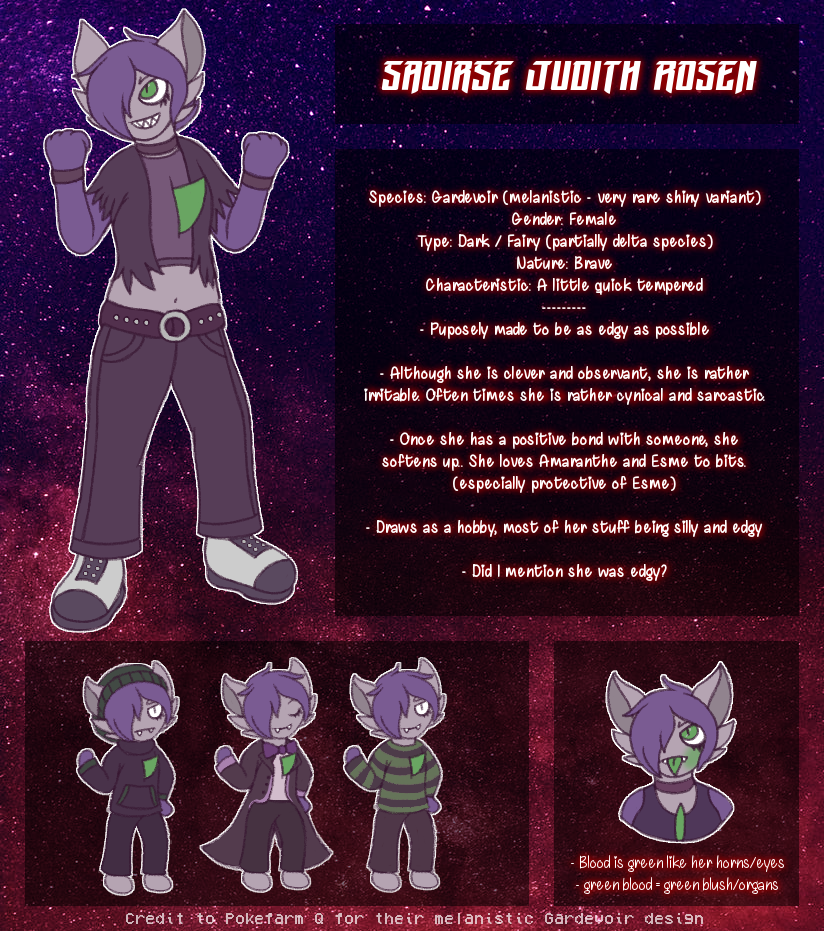 What do you want for all your flying gems?
Avatar by my friend Nick. RIP
Help me in remembering my friend lost to cancer.
150$ worth of prizes
It depends on what you think those would be worth c:
Cannot post: Please log in to post