Melanistic Hatching Thread
Forum Index > PokéFarm > Discussion >
Hatched this little lady a few days ago! Last caterpie egg of that day that I hatched, too! Edit: Oh crap, sorry that I broke the Within Two Days Rule! :X
I think I have y'all beat when it comes to early melans.
38 eggs in,
first special in the chain
Dex trading.
Amazing Avvie by
Syre
<3 I'm a huge Xenoblade Chronicles fan ~ Survey Corps Section Commander, Sharla Smith [Daughter of Erwin Smith]
Trade Shop

× 102 / 500
Look who finally decided to show up!
My baby blue-ears is here 💙 Hatched @ egg #6,057, took 3 months, 4 Ubercharms, and finally getting Arceus rank (also I swear the Type Race helped too, he hatched an hour after reset, so TR had just started)
Shinies & Albinos UFT for PWYW
in my
Trade Shop
! Please PM or post in my shop. Random trades will be automatically declined ----------
Avatar credits: Foongus GIF bait made by ValleryP
I hatched this baby yesterday~
First party with 17% Sei, and wow I'm glad I used my Z-Crystal :'D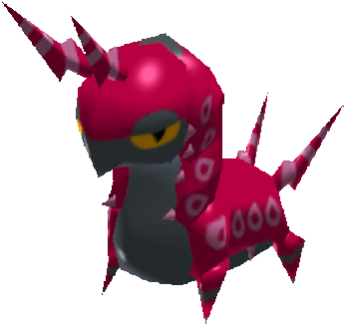 official pkmn rumble model
epic!
Oh man!!! I was just hatchin dwebbles and this beaut popped up! I'm incredulous!
I am foaming at the mouth right now
might want to get that checked out
I just hatched this Melan :)
This is like the 4th place I've posted it XD I'm just excited :p
Avatar of a Bannette/Tyranitar Fusion was made by
BumbleJuice
Avatar of a Tyranitar/Grimmsnarl Fusion was made by
AmazedFurz
Avatar of the Goodra Fusion was made by
SailorSCTk
Avatar of Flurbet was made by Cynda
--nevermind-- Somehow I couldn't see my own post.
FYI Alchemists Fire You actually posted it about 3 days ago in this exact thread :p
Cannot post: Please log in to post